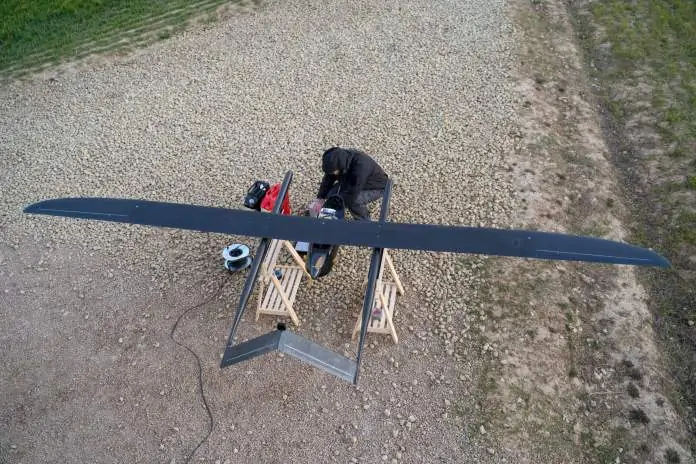 UAV Factory has reported that an experimental 25 kg VTOL (Vertical Take-Off and Landing) UAV (unmanned aerial vehicle) owned by the company lost communication with ground control during a phased test flight that was part of a 90-hour world endurance record attempt. The last verifiable information about the plane's location was obtained 8 hours and 20 minutes after takeoff.
It is assumed that after the aircraft ran out of the fuel for its long-endurance flight, it would have glided to a landing point as per its programming. Based on preliminary calculations that take into account last known location and wind direction, the UAV is estimated to be in the Gulf of Riga between Estonia and Latvia. UAV Factory has liaised with both the local aviation authorities and the military to coordinate search efforts, and an investigation is currently underway to discover the reason for the loss of communications.
It has been confirmed that no persons were injured and no property has been damaged as a result of the incident. As with any experimental testing, knowledge is gained only by real-world flight and learning from successes and challenges. The lessons learned from this experimental UAV design were to be applied in the company's next-generation production design.
According to the company, UAV Factory has one of the best safety records in its class of aircraft. Over the past 10 years, the company has flown over 7000 internal flight hours. The company's products are currently operating in more than 50 countries around the world, used for defense, civil and research applications.