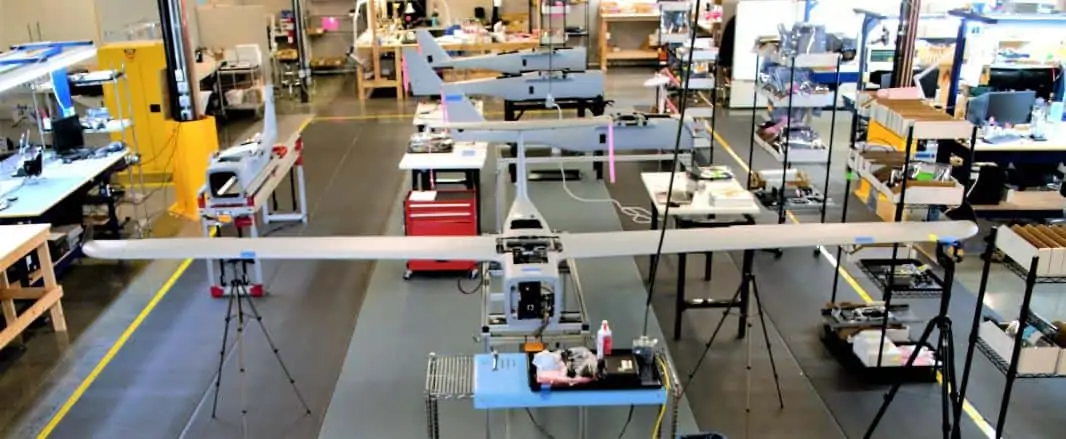 Custom Interface is a leading manufacturer and integrator of custom cable assemblies, wire harnesses and electro-mechanical assemblies for unmanned aerial vehicles (UAVs, drones, UAS, RPAS) and other aerospace systems. Trusted by a variety of world-class clients including Boeing, Virgin Orbit and Insitu, the company provides innovative turnkey manufacturing solutions, systems integration, value-added engineering and prototype support for demanding defense, commercial and industrial UAS applications.
Custom Interface's wiring harnesses and cable assemblies for Group 2 and 3 UAS provide mission-critical, never-fail functionality under the most demanding of conditions, and have collectively flown for over one million flight hours without field failure. Custom rugged wiring solutions can be created for everything from interface panels and lighting to complete drone command and control systems.
The company also specialises in installing wire harnesses and associated electronics into composite UAS structures, and work continually with leading industry partners to improve harness routing and longevity. Their high-quality, state-of-the-art processes have been developed in conjunction with UAS OEMs and provide enhanced performance and reduced weight for unmanned aircraft and aerospace applications.
Custom Interface work closely with customers to provide value-added UAS engineering design support, using their broad experience to ensure manufacturability, keep design costs down and save weight in space-constrained UAS applications. Expert recommendations can be made to improve harness routing and product longevity, with full functional testing to ensure specifications are met.
All work is performed to a certified ISO9001:2015/AS9100D quality system, with a target of 100% quality on all customer products, and the company has earned a wide range of other professional certifications including RoHS compliance, AUVSI membership, ITAR registration and SAM (US Government System for Award Management) verified vendor status.
Custom Interface is highly experienced with testing to NASA, Boeing, Airbus, FAA, ASME, and IPC 620 standards, and provides a comprehensive suite of testing capabilities, including microscopic visual inspection, HiPot testing up to 1500VDC/1000VAC, pull force testing from 1 to 750 lbs, automated testing up to 3,394 termination points and more.
To find out more about Custom Interface's assembly and wiring manufacturing and integration capabilities, please visit their profile page:
https://www.unmannedsystemstechnology.com/company/custom-interface-inc/