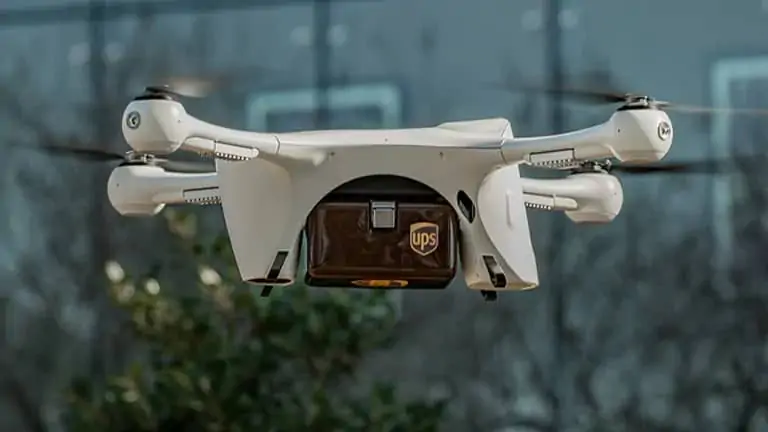 UPS Flight Forward and CVS Health Corporation have launched a new drone delivery service that will deliver prescription medicines from a CVS pharmacy to The Villages in Florida, the largest retirement community in the U.S. with more than 135,000 residents.
The service, based on Matternet's M2 drone system, provides fast delivery for time-sensitive medicines, while supporting social-distancing efforts by providing individuals with a convenient alternative to visiting a pharmacy and reducing exposure risk for healthcare professionals. The new service will operate under the Federal Aviation Administration's Part 107 rules, which give UPS and CVS to operate drones deliveries through the pandemic as well as to explore additional needs as they arise after that period. The delivery operation has the potential to expand to include deliveries from two additional CVS pharmacies in the area.
Initial flights will take place over distances of less than half a mile and deliver supplies to a location near the retirement community. To begin with, a ground vehicle will complete the final leg of the delivery to the resident's door.
UPS and CVS have previously completed drone deliveries of medical prescriptions from a CVS pharmacy in Cary, North Carolina. UPS has also initiated an ongoing revenue-generating drone delivery service in conjunction with Matternet at WakeMed's flagship hospital and campus in Raleigh, N.C., completing more than 3,700 flights to date, as well as at the University of California San Diego Health system. Both these services operate under the FAA's Part 107 rules.
Scott Price, UPS chief strategy and transformation officer, commented: "Our new drone delivery service will help CVS provide safe and efficient deliveries of medicines to this large retirement community, enabling residents to receive medications without leaving their homes. UPS is committed to playing its part in fighting the spread of Coronavirus, and this is another way we can support our healthcare customers and individuals with innovative solutions."
Jon Roberts, executive vice president and chief operating officer of CVS Health, stated: "Now more than ever, it's important that our customers have access to their prescriptions. In addition to our in-store pickup, free delivery services and drive through pickup, this drone delivery service provides an innovative method to reach some of our customers."