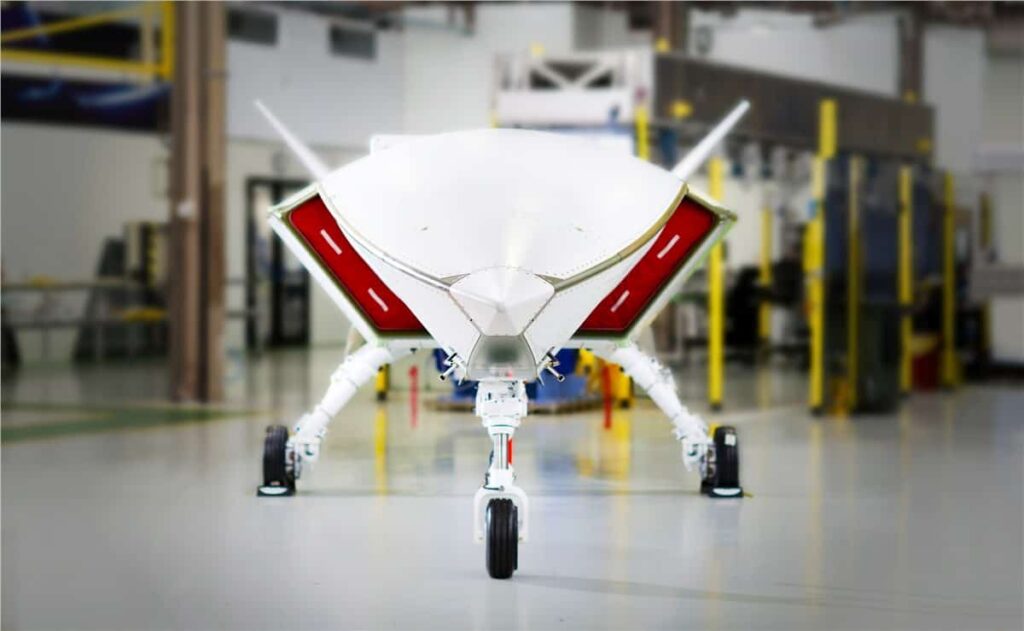 Boeing Australia has achieved a further two milestones in the development of its Loyal Wingman UAS (unmanned aerial system) program, which is being undertaken in conjunction with the Royal Australian Air Force (RAAF). The 11.7-meter (38-foot) Loyal Wingman drone is designed to use artificial intelligence to collaborate with manned and unmanned systems.
The first milestone is the movement of the aircraft from its assembly jig to its own landing gear. The achievement of this "weight on wheels" milestone will enable rapid progress on systems installation as well as functional and integration testing. The aircraft has also achieved a successful power on. These milestones come shortly after completion of the first UAV fuselage, which was designed with the aid of sophisticated digital engineering and advanced composite materials.
This aircraft is one of three prototypes, which will provide key lessons toward production of Boeing's Airpower Teaming System (ATS) – a system that is being developed for the global defence market. Customers will be able to tailor ATS sensors and systems based on their own defence and industrial objectives.
Dr. Shane Arnott, program director of the Boeing Airpower Teaming System, commented: "We're continuing at pace toward our goal of flying later this year, so that we can show our customer and the world what unmanned capability like this can do. The strong contributions from our industry team are powering our progress."