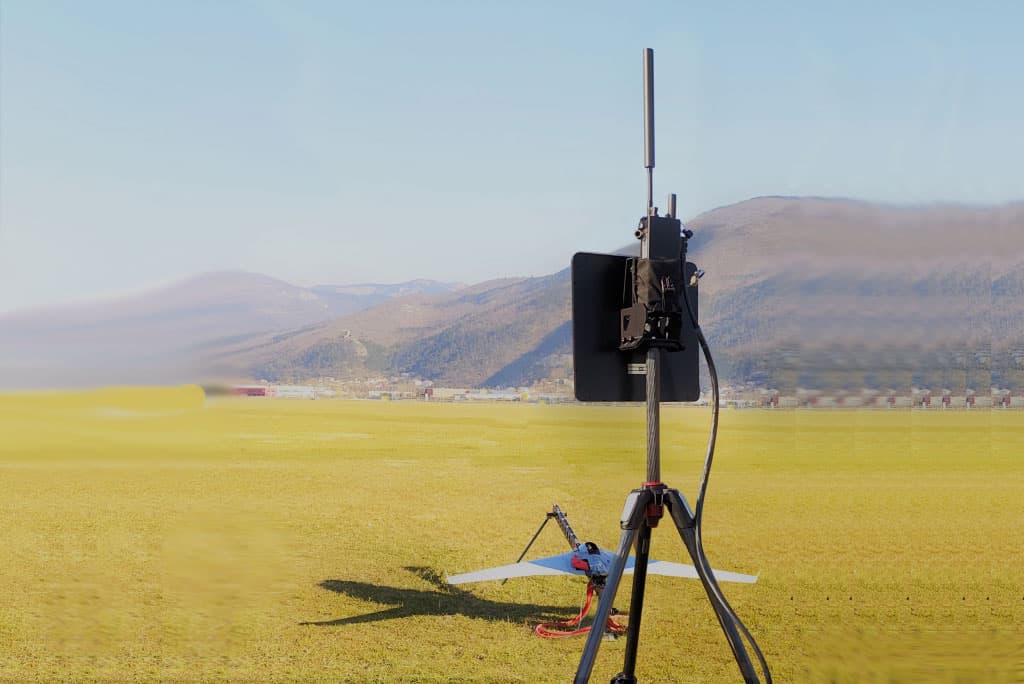 Commtact, a provider of advanced wireless communications solutions for UAVs (unmanned aerial vehicles) and other unmanned systems, has announced that it has successfully integrated and demonstrated a wireless datalink on a UAV made by a Central European manufacturer.
Commtact's Mini Micro Data Link System (M2DLS) is an advanced single-unit digital data link system specifically designed for micro-sized and small-sized platforms that have significant Size, Weight and Power (SWaP) constraints. The system uses an open architecture and enables full duplex wideband, digital link, error correction techniques and high-rate communication in the Uplink (UPL) and Downlink (DNL) channel from most available sensors.
The M2DLS transceiver was easily integrated and quickly deployed. Using only OMNI antennas, the system enabled the UAV to transmit telemetry and HD visual data beyond visual line of sight (BVLOS), maintaining continuous communications at a distance of 16 km.
Asaf Choshniak, VP of Marketing and Business Development at Commtact, commented: "We are very pleased that Commtact's systems have again proven their advanced communications capabilities. We are especially proud of their BLOS capabilities. Using only two small OMNI antennas, our system enabled the UAV to sustain transmission of telemetry and visual data over a distance of 16 km, while maintaining very low SWaP. This successful cooperation with a Central European UAV manufacturer reflects our expanded and deepening operations in the European market."