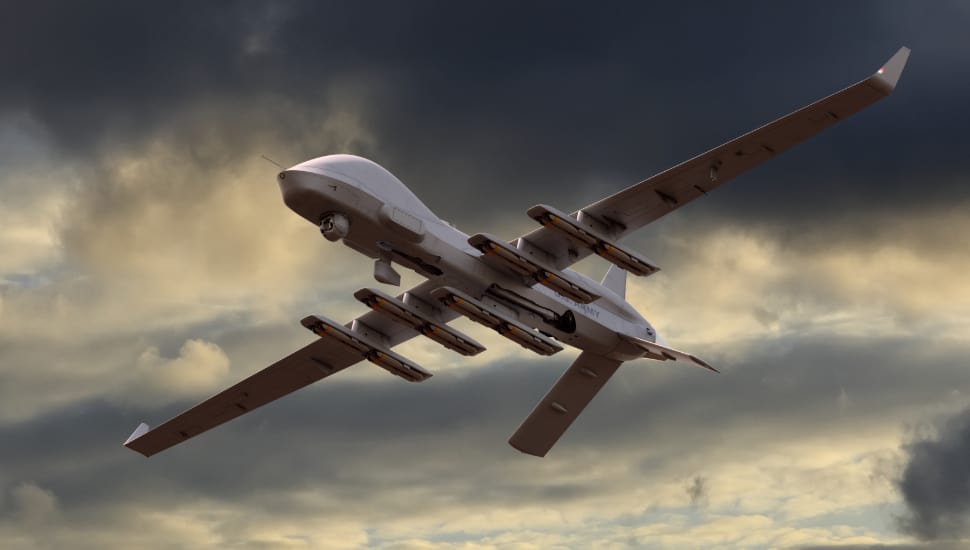 Hughes Network Systems, a provider of broadband satellite networks and services, has announced that it has been awarded a Data Link Modernization (DLM) contract by General Atomics Aeronautical Systems, Inc. (GA-ASI) to provide new advanced satellite communications (SATCOM) systems for the U.S. Army's MQ-1C Gray Eagle Unmanned Aircraft System (UAS).
Hughes will provide ruggedized air and ground HM400 modems for the U.S. Army Gray Eagle Extended Range UAS platform that integrate with U.S. Department of Defense waveform technology to support the U.S. Army's wide range of unique requirements for missions such as operations in hostile environments. Ongoing software upgrades will also be delivered in order to maintain continuous operational resiliency. Hughes will work with Comtech Telecommunications Corp. on the production of ground equipment and waveform technology in support of the program.
Rick Lober, vice president and general manager of the Defense Division at Hughes, commented: "We are very excited to support GA-ASI with a modern, cost-effective and open systems architecture with the speed, flexibility and resiliency necessary to meet the next generation of mission requirements for the Army and other DoD users. This contract reinforces the commitment of both General Atomics and Hughes to serving the U.S. Army with enhanced communications capabilities for mission-critical unmanned platforms."
This contract follows a previous award made to Hughes for the upgrading of communications on the MQ-9B SkyGuardian, a type-certifiable variant of GA-ASI's Predator B Remotely Piloted Aircraft (RPA).
Find manufacturers of SATCOM receivers and antennas for UAVs >>