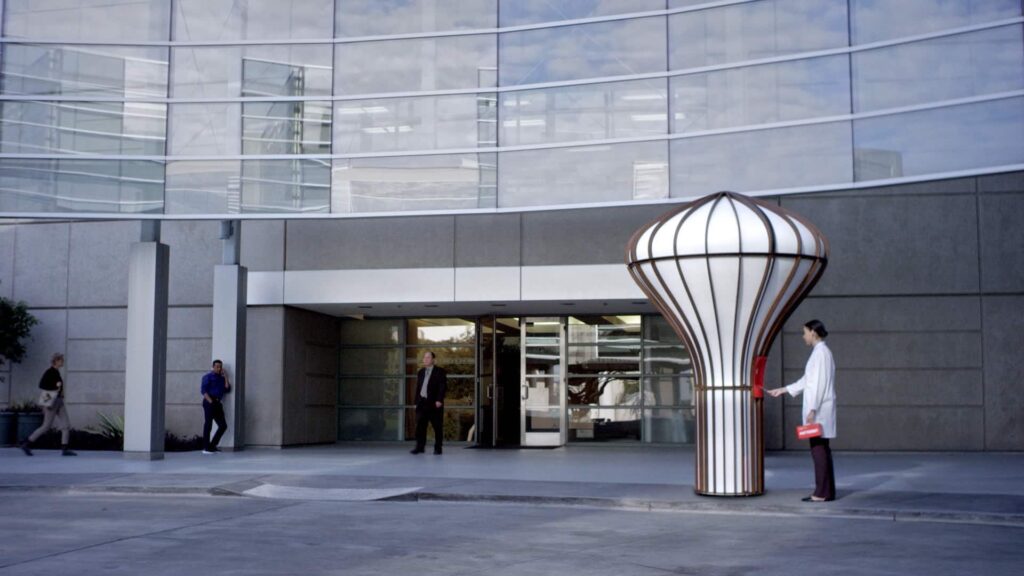 Matternet has announced the launch of its new Matternet Station, a secure drone portal for sending and receiving medical payloads via the company's peer-to-peer drone logistics networks for urban environments. Integrated with Matternet's autonomous M2 unmanned aerial vehicle (UAV) and Cloud Platform, the stations will initially service healthcare systems in Switzerland (in partnership with Swiss Post) and the US (in partnership with UPS).
The Matternet Station allows hospitals and their supply partners to integrate automated drone delivery into their laboratory and pharmacy operations, with the ability to move blood diagnostics, pathology specimens and medicine between facilities and suppliers with secure, rapid aerial delivery. Authorized personnel can deposit or retrieve a payload by scanning an ID badge, and payloads are tracked at every touchpoint.
The Matternet Station stands approximately 10 feet (3 meters) tall, occupies a small footprint and can be installed at ground or rooftop locations. Integrated guidance technology allows the Matternet M2 Drone to land precisely on the Station's platform, which subsequently locks the drone in place and automatically swaps its battery and payload. In its standard configuration, the Station holds four payload boxes, which are kept at a controlled temperature to ensure specimen integrity.
The Station is connected to the Matternet Cloud Platform, giving flight directors in remote Matternet-enabled mission control centers the ability to monitor operations including inspecting vehicles and checking airspace before takeoff. Stations feature automated aerial deconfliction system that manages drone traffic over the immediate area. Matternet is currently working with the FAA to Type Certify its Matternet M2 Drone and Cloud Platform.
Andreas Raptopoulos, CEO of Matternet, commented: "Our vision is to connect every healthcare facility in every metropolitan area with the fastest transportation method available today. We are building the technology platform for extremely fast, point-to-point, urban medical delivery, enabling hospital systems to shrink patient waiting times and save millions of dollars per year through the centralization of laboratories and medical inventory. The Matternet Station is a very important part of the ecosystem for making this vision a reality."
Stuart Ginn, MD, WakeMed ENT physician and medical director of WakeMed Innovations, stated: "Since the start of our drone program, in partnership with Matternet and UPS, it has proven significant efficiencies in medical specimen transport, and we are already seeing the benefits for our patients as a result of faster and more predictable deliveries. We look forward to integrating the Station and expanding other parts of the network including new transport routes that will connect additional facilities within our system."