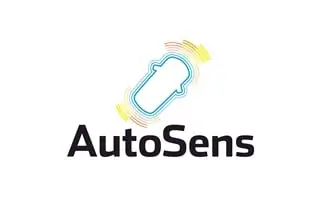 This year AutoSens in Detroit promises to be bigger and better than ever. Returning to the Michigan Science Center, AutoSens brings together the brightest minds in the industry at an international forum for idea sharing, technical discussion and collaboration.
AutoSens in Detroit is a learning experience for engineers that unites an academic focus with research and innovation from key players in the industry. As well as being a dynamic networking platform, AutoSens creates an environment in which invaluable developments are shared to an audience of over 450 experts in the field of vehicle perception.
A third technical track is being added this year, to delve deeper into discussion on deep learning, sensor fusion, and validation and calibration. Attendees will also get to understand the latest developments in in-cabin monitoring, RADAR, LiDAR and thermal, covering the full sensor suite, whilst appreciating how image quality and AEB challenges are being addressed.
With a mix of conference sessions, discussion forums, in-depth tutorials and a showcase of cutting-edge tech, AutoSens is the place for technical experts to delve deeper, make valuable connections and share knowledge.
View the agenda for AutoSens in Detroit >>
Technical experts share their experience with the AutoSens community
Joining AutoSens in Detroit this year is an unmissable line up of over 60 industry leading speakers. Dr Ray Ptucha, Associate Professor and Director of the Machine Intelligence Lab at Rochester Institute of Technology, will be taking a look under the hood to discover how deep learning works and the impact that it has on developments in autonomy. Deep learning has been revolutionising the computer vision community and can be used successfully in many applications including object detection, action recognition and scene understanding. In many cases, targeted results surpass the abilities of humans, but general intelligence is still out of reach, and it is important is understand these limitations.
Puneet Sinha, Director of New Mobility at lead sponsor Siemens Digital Industries Software, will be taking a look at the biggest challenges the AV supply chain – from OEMs to semiconductor players – is facing in achieving the desired safe autonomous driving level, and how a virtual verification and validation framework can alleviate many of these challenges.
Back by popular demand will be Rudy Burger, Managing Partner of Woodside Capital Partners, to give an update on M&A and Venture Investing in the ADAS and AD Sectors. Attendees will also be hearing about AV testing strategies and approaches to advancing autonomous driving from Alexander Schaab, Vice President of Autonomous Driving at Mercedes-Benz R&D, who will be addressing the sensor and fusion solution for the path from Level 2 to 5, the environmental model for complex world representation, and whether a SW-driven development process best supports that.
View speakers at AutoSens in Detroit >>
Companies at the cutting-edge drive the program themes
There is a lot of ground to cover in fully addressing all facets of vehicle perception, and so in addition to the new technical track there will be many companies new to speaking at AutoSens. Pony.ai will be attending for the first time to discuss ground-breaking developments in image processing, essential to ensuring the safety and effectiveness of ADAS cameras, especially when moving up the SAE levels of automation. Also new to the conference is Zoox, who will be talking functional and active safety alongside MSC Software, FCA and Zenuity. To provide context on current performance of ADAS and pedestrian detection systems, AAA will present results of their research of performance in the context of naturalistic scenarios.
AutoSens Founder Robert Stead says: "AutoSens is all about identifying and defining the technical challenges that have not yet been solved. Presentations will focus on identification of the flaws and shortcomings in current technological solutions, encouraging the audience and industry to engage in a discussion of what these remaining challenges are, how this impacts the safety of autonomous vehicles, and how the scientific community might work towards solving them."
An all-women panel embarks on an exploration of cybersecurity
AutoSens in Detroit will be focussing on a selection of hot topics for plenary panel sessions. The topic of cybersecurity in the automotive industry is becoming increasingly important in conversation, and in response AutoSens will be hosting a new all women panel of engineers to share their views on it with speakers from Mitsubishi, Cruise, EY Americas and GRIMM. Also on the agenda are panel discussions on China as self-sustaining for autonomous vehicle technology, moderated by Bill Russo of Automobility, and the balance between promoting AV innovation through regulation and ensuring public safety with Barbara Wendling of Mercedes-Benz R&D, and Michelle Chaka of Virginia Tech Transportation Institute.
AutoSens also offers a LEARN ticket, which allows ticket holders access to four in-depth tutorials, starting the day before the conference gets underway. Tutorial topics will include modelling and simulation, how to show that autonomous vehicles are safe, and image quality.  These tutorials enrich the AutoSens experience with access to expert teachers, giving participants the chance to delve deeper into technical specialities.
View the agenda for AutoSens in Detroit >>
Early bird discounts still available. Don't miss out – book now! Book your tickets to Detroit 2020 >>