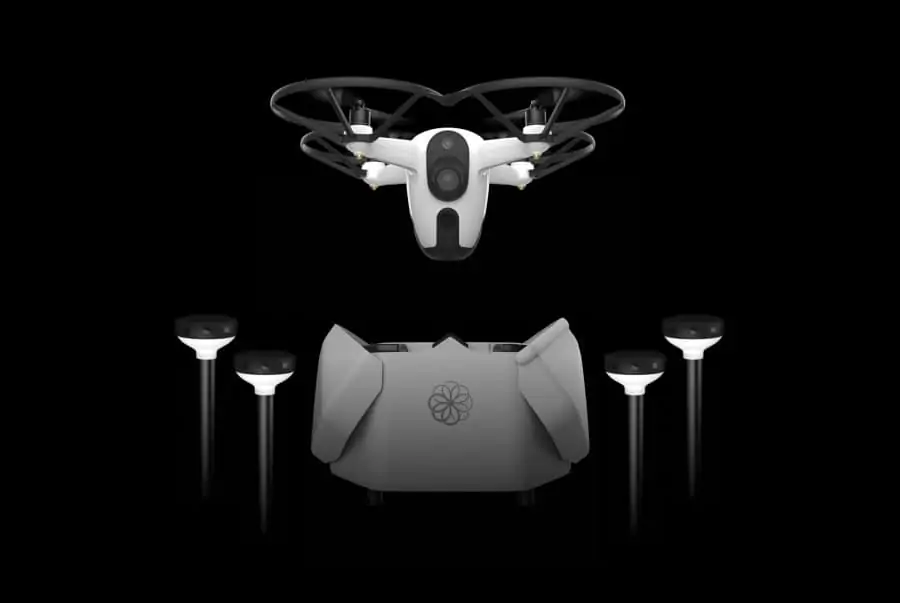 Sunflower Labs, a developer of autonomous outdoor security systems, has announced the launch of the Sunflower Home Awareness System, which the company claims is the world's first fully autonomous residential security drone system.
The Sunflower Home Awareness System incorporates always-on motion and vibration sensors with artificial intelligence, providing increased security for homeowners while minimizing false alarms and thus reducing unnecessary police calls. When the system senses a disturbance, it alerts the property owner via mobile messaging, who can then choose to launch an autonomous drone flight and view real-time aerial footage of the property via the Sunflower Labs app from anywhere in the world.
The Sunflower Home Awareness System consists of three components:
The Sunflowers: Disguised as garden lights, the Sunflower units house motion and vibration sensors that constantly monitor activity on the property. They are capable of detecting and differentiating people, animals and vehicles, and can relay information that allows all activity to be displayed on a map in real-time.
The Bee: A lightweight, fully-autonomous drone that provides real-time observation. With ultrasonic collision-avoidance sensors and high-precision differential GPS, the Bee is capable of safe, accurate flight. The drone can stream live video to the property owner.
The Hive: A weatherproof housing and charging station for the Bee. The Hive also contains an embedded system that carries out the AI data processing and analysis.
Alex Pachikov, co-founder and CEO of Sunflower Labs, commented: "Advancements in smart home security have been stationary or dependent on video cameras until now. Thanks to the integration of AI and machine learning, homeowners can now have a truly smart security system that, over time, learns and reacts to its surroundings. Sunflower Labs is a leader in the next evolution in smart security."