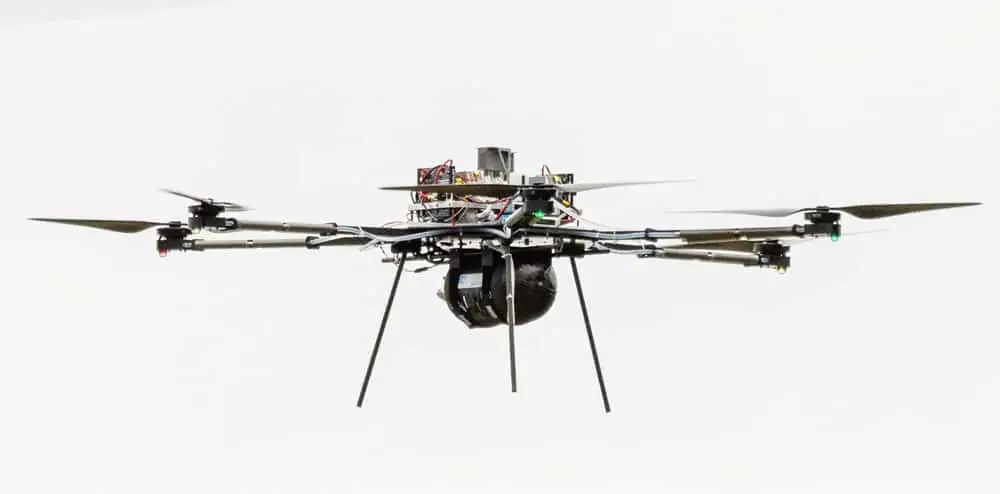 Ballard Power Systems, a developer of hydrogen fuel cell solutions for UAVs (unmanned aerial vehicles), has announced that it has tested its drone fuel cell products in cold weather conditions near the company's design centre in Boston, Massachusetts.
The battery life, and hence flight time, for many commercial drones can be limited to around 20 minutes, imposing limitations on commercial missions. In freezing temperatures, this time may be cut by up to 50%, meaning that it may not be commercially viable to fly the drone at all.
Hydrogen fuel cell systems are self-heating, much like a car engine but without the combustion. This means that for a drone powered by a fuel cell, flight times at below zero temperatures are the same as for a warm summer day. Fuel cells could therefore provide a viable alternative to batteries for commercial drone applications that need to operate during the winter, such as agriculture, infrastructure inspection, and surveillance.
Ballard is performing cold-weather testing on its drone fuel cell systems using a BFD Systems H2-6 hexacopter UAV, which is powered by a Ballard FCair-1200 fuel cell hybridized with a lithium polymer battery, and can carry a payload of up to around 2 kg. With this configuration, the H2-6 flies for about an hour to an hour and a half on a single tank of hydrogen, which is refilled easily (or simply swapped out) at the flight location.
The fuel cell keeps the battery charged during flight, with the drone effectively being powered by a battery that never runs down until the hydrogen runs out 60-90 minutes into flight. The fuel cell can run below freezing because it uses a liquid cooling system with specially formulated "fuel cell antifreeze" in it. This system keeps the fuel cell cool in the summer, and warm in the winter, resulting in performance that is approximately the same year-round.
Find suppliers of Fuels Cells for unmanned applications >