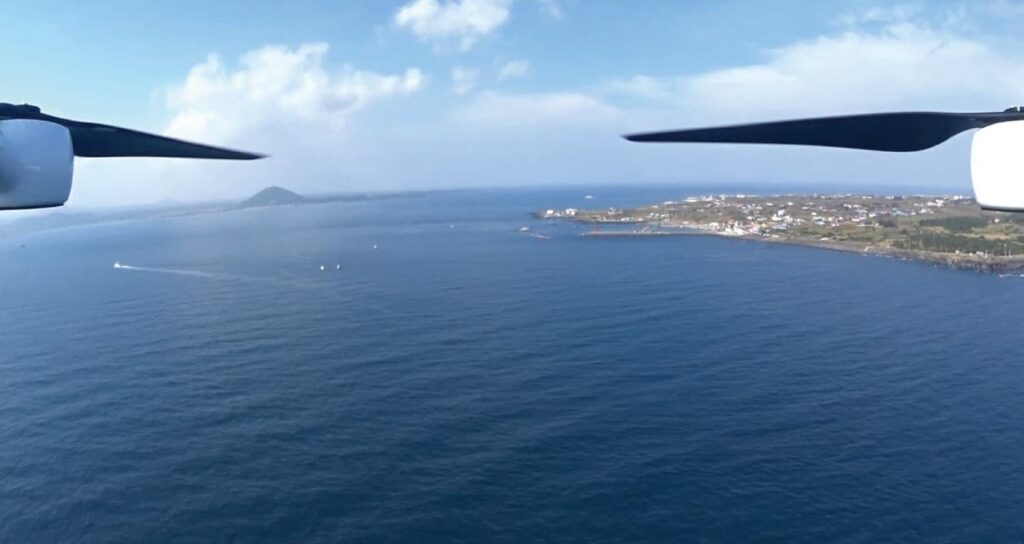 Pablo Air, a developer of UAV (unmanned aerial vehicle) hardware and software solutions, has announced that the company has performed a long-distance drone delivery flight in Korea from Seogwipo Port on Jeju Island to Cheonjin Port on Wudo Island, a distance of 57.514 km that took the drone 1 hour and 56 minutes to cover. This flight marks both the longest time and longest distance drone delivery ever performed in Korea.
The hybrid drone used for the delivery utilised Pablo Air's proprietary UAV Logistics Solution, incorporating an LTE-Sat heterogeneous communication system that enables communication with the drone anywhere on earth. A Ground Control System enables control of the drone by a single pilot, and a mobile application allows customers to track and monitor the delivery process in real time.
Pablo Air is developing drone swarm technologies, and has previously used these technologies to conduct a drone art show with 100 drones at the 2019 Drone Regulatory Sandbox Fair. The company's drone swarm operating software will soon become commercially available. In addition to developing public and private commercial applications, Pablo Air is also working closely with the military, which is keenly interested in swarm flight technology. Recently, the Korean army created a UAS combat group that will conduct surveillance, reconnaissance, attack, and transportation of military supplies.