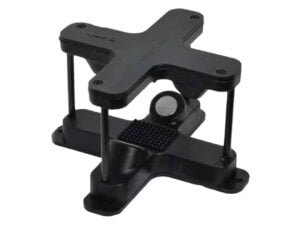 Anemoment LLC, a specialized designer of meteorological instruments, has announced that it has added Nippon Kaiyo Co. Ltd. to its International Authorized Distribution Program.
Nippon Kaiyo develops a broad suite of products including Unmanned Aircraft Systems (UAS), Autonomous Underwater Vehicles (AUVs), Remotely Operated Vehicles (ROVs) and Counter Unmanned Aircraft Systems (CUAS), as well as sensors and radar systems. Anemoment's Authorized Distribution Program provides domestic and international members with access to integration design assistance, product enhancements, sales, engineering, and marketing support.
Nippon Kaiyo plans to integrate Anemoment's TriSonica Mini into its unmanned aircraft and ground sensing products. TriSonica Mini is the world's smallest and lightest 3D ultrasonic anemometer, measuring 9.1cm x 9.1cm x 5.2cm and weighing 50 grams. It can report wind speed, direction, temperature, magnetic heading, relative humidity, pressure, dew point and pitch & roll wind angle up to a 15° tilt.
The TriSonica Mini can be used for atmospheric monitoring, weather reporting, and ecosystem research, and is an ideal solution for size, weight, and power (SWAP)-constrained UAS and unmanned systems.
Toshio Suzuki, President, Nippon Kaiyo, commented: "The TriSonica Mini Wind & Weather Sensor's optimization of size, weight and power (SWAP) make it an ideal complement to our UAS and ground sensing solutions. We are confident that our relationship with Anemoment will be one that brings much value to Nippon Kaiyo and our customers."
Elizabeth Osborn, CEO, Anemoment, LLC said: "Our Authorized Distributors have had a great deal of influence on the direction and development of our TriSonica Mini family of wind and weather sensors. We strive to attract and maintain active relationships with progressive, like-minded individuals and companies that pride themselves in outstanding customer service and a solution-centric approach to doing business. Nippon Kaiyo clearly epitomizes this strategy. They are a great addition to our distribution network."