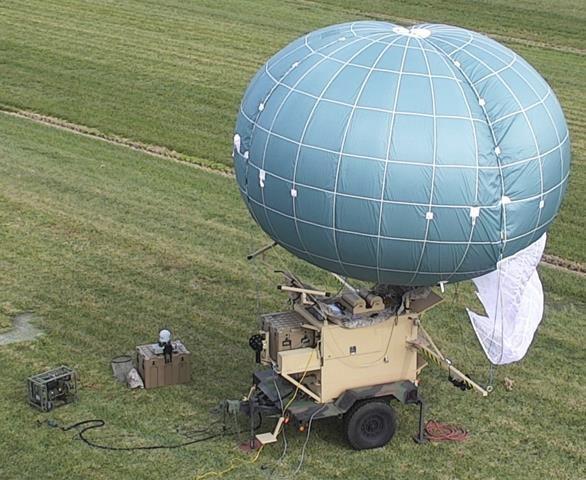 Drone Aviation Holding Corp., a developer of tethered unmanned aerial monitoring and communications platforms, has announced that it has delivered additional units of its Winch Aerostat Small Platform (WASP) to a prime contractor supporting the United States Border Patrol (USBP) on the southern border of the United States.
The initial $3.8 million contract that this delivery is part of was signed in January 2019, with the first units being delivered in August. An additional contract was also signed for integrated support services to be provided by Drone Aviation on the Southwest border of the United States.
The WASP tactical aerostat platform, which can be operated by as few as two persons from a fixed position or while being towed by a moving vehicle, is designed to provide situational awareness and wireless communication range extension, with day/night camera payloads and secure multi-frequency communications. It will support the USBP by providing enhanced intelligence, surveillance, reconnaissance (ISR) capabilities and reducing the risk to human operators on the ground.
"The delivery of these additional WASP systems demonstrates our ability to ramp production of units delivered to the southern border," said Dan Erdberg, CEO and President of Drone Aviation. "With multiple units now delivered, we are confident that WASP's advanced technologies can enhance border security through enhanced situational awareness. We look forward to building on our partnerships and shared experiences and supporting the brave and dedicated agents of the USBP."