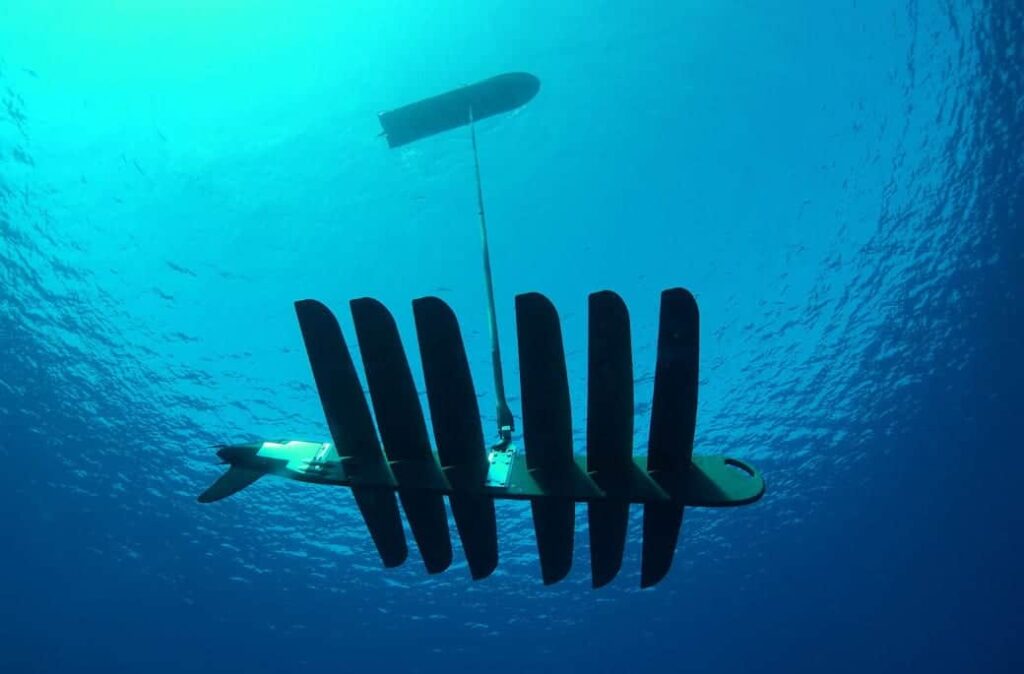 Liquid Robotics, a manufacturer of long-endurance unmanned surface vehicles (USVs), has announced the introduction of the new addition to the Wave Glider product family. The company's latest USV features upgrades to both shoreside operations and in-water performance, allowing operators to deploy and control USV fleets with greater efficiency.
New capabilities of the latest Wave Glider USV include a sixfold increase in processing power provided by a new NVIDIA Tegra chip, which provides future-proofing for additional processing-intensive applications and payloads. New high-power solar panels, constructed with more power-efficient components, deliver increased power generation with reduced consumption.
The system's pre-launch operations have been simplified and deployment time cut down by two-thirds, with the introduction of a new Rapid Stand and Crate that streamlines storage, transport, and mobilization. Advancements in vehicle ruggedisation allow the USV to perform even better in extreme sea states.
Find suppliers and manufacturers of Unmanned Surface Vehicles USVs >
"Over the years our customers' missions have grown in complexity and scale, operating in one of the most challenging environments on Earth – the ocean," said Dave Allen, Chief Executive Officer, Liquid Robotics. "In response we've continued to raise the bar for unmanned surface vehicles. We've poured 12 years of lessons learned into this newest Wave Glider to ensure we can meet and exceed our customers' mission demands."
"The new Wave Gliders are designed to help customers streamline their operations, decreasing the amount of time spent on assembly and pre-launch checkouts," commented Jeff Fiedorowicz, Liquid Robotics' Chief Technology Officer. "As a result, customers will be able to manage larger fleets of vehicles while reducing staffing requirements."