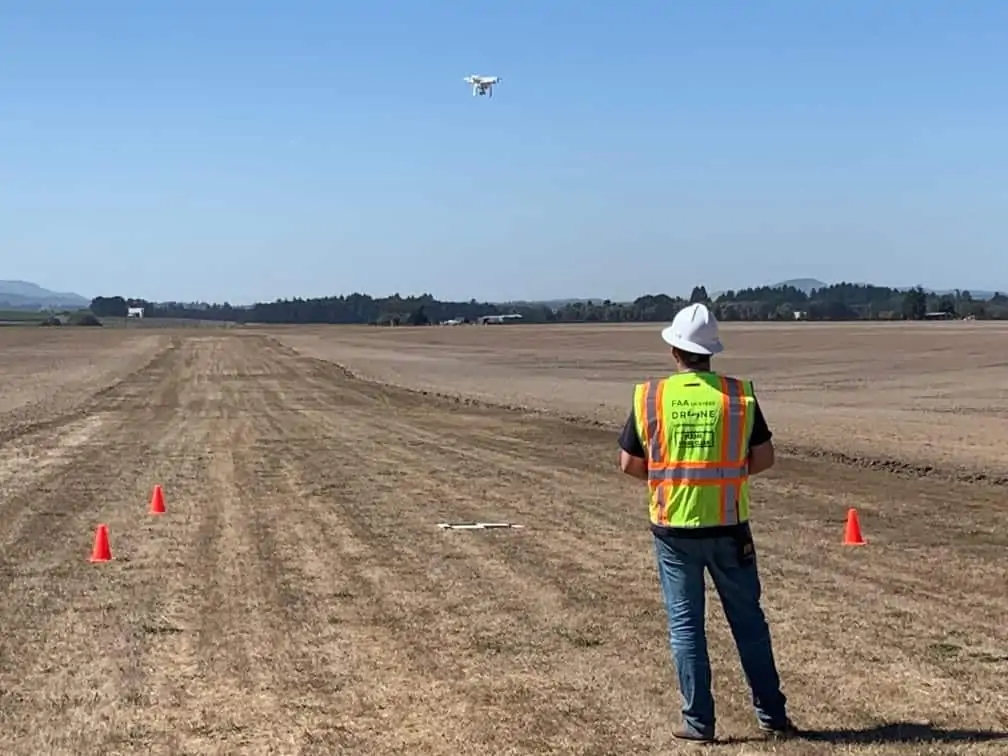 Northwest UAV (NWUAV) has announced that its new Flight, Analysis, and System Test (FAST) UAV (unmanned aerial vehicle) Range has completed its inaugural flight. NWUAV's partner, the University of Alaska Fairbanks, which operates the Alaska Center for Unmanned Aircraft Systems Integration, obtained an FAA Certificate of Authorization (COA), through which NWUAV can operate the test range under the Pan-Pacific UAS Complex.
The range allows flights at altitudes of up to 4,000 feet in a 5 nautical mile radius of airspace, and is located 12 miles south of NWUAV's main campus, which offers a variety of UAV products and services. The inaugural flight was performed with a DJI Phantom Drone, which flew over 500 feet in a 1 nautical mile radius of airspace.
"We're excited to offer the opportunity to legally fly drones just minutes from our main campus," said David Jackson, Northwest UAV's Flight Safety Officer. "As a licensed private and unmanned vehicle pilot, I'm keenly aware of FAA regulations and the risks involved in any airspace (and around it). With this inaugural flight we demonstrated our commitment to safety, as well as the untapped potential of a UAV Range in the Willamette Valley."
"We're offering the UAV industry a one-stop-shop operation," said President and Owner of NWUAV, Chris Harris. "With our full-service campus, our customers are able to integrate payloads, cameras, engines, autopilots, transponders and servos right into their new or existing aircraft and then test fly at our FAA UAS Test Range just a few miles down the road. Our goal is to have a facility where new or existing customers could utilize our capabilities to support their project. This eliminates their need to build up the capability internally or organically, which can be extremely expensive and time consuming."
Cathy Cahill, director of the Alaska Center for Unmanned Aircraft Systems Integration, commented: "We are delighted to support the additional safe research, development, testing and evaluation of unmanned aircraft technology that will be possible with our new range and partners in McMinnville."
Northwest UAV hopes to shortly complete construction of an additional 30,000 sq. ft of space on their main campus, which in addition to the new test range fits with the company's long-term goal of becoming the first one-stop-shop for the UAV industry. The company already provides customers with a dedicated machine shop, 3D printing operation, aero/mechanical/electrical engineering services, wire harness production, technical writers and a fully capable AS9100 production facility.