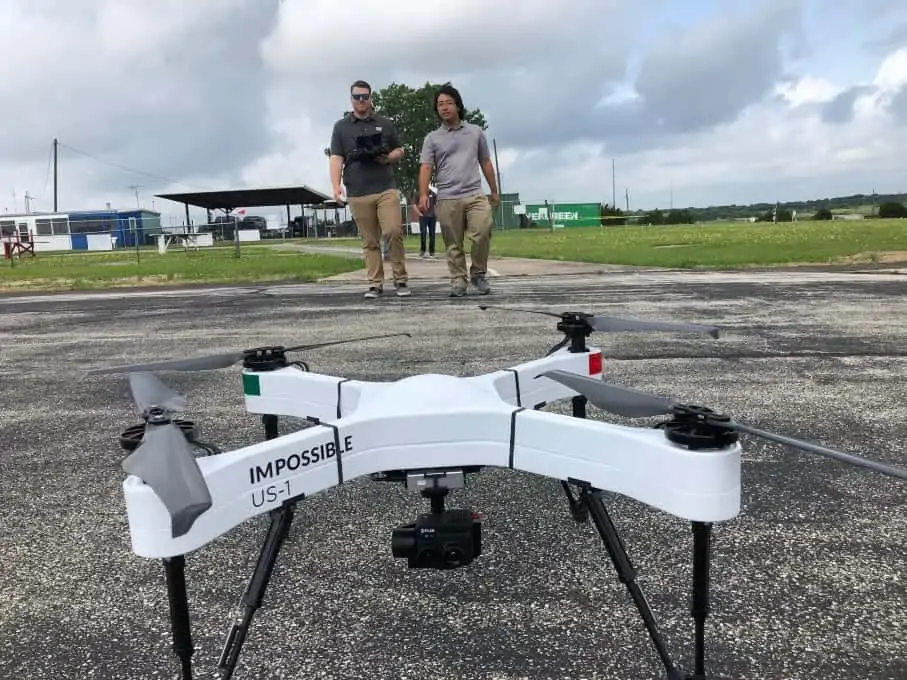 SeekOps Inc., a gas sensor manufacturer and service provider, has announced that it is integrating its proprietary SeekIR gas sensors with Impossible Aerospace's newly developed US-1 Unmanned Aerial System (UAS). This new platform allows SeekOps' natural gas leak inspection service to address larger geographical areas and complex facilities. The US-1 offers flight times up to 3x greater than other all-electric multirotor drones.
SeekOps CEO, Andrew Aubrey, commented: "A drawback of UAS for industrial inspection is the limited flight time of all-electric multirotor systems. SeekOps' unique capabilities in drone-based gas detection are augmented when coupled with Impossible's novel UAS. Longer endurance translates to less down time, enabling superior performance and measurement capability."
The combination of the SeekIR miniature natural gas sensors and the US-1 UAS increases coverage area capabilities in SeekOps gas detection operations. SeekOps will soon be scaling for beyond visual line-of-sight (BVLOS), further expanding their performance envelope and service offering.
Impossible Aerospace CEO, Spencer Gore, said "We believe the US-1, paired with powerful sensors like the SeekIR, can unlock industry missions that were not previously possible. We are proud that the US-1 can help facilitate the detection of natural gas leaks in a faster, more efficient manner."