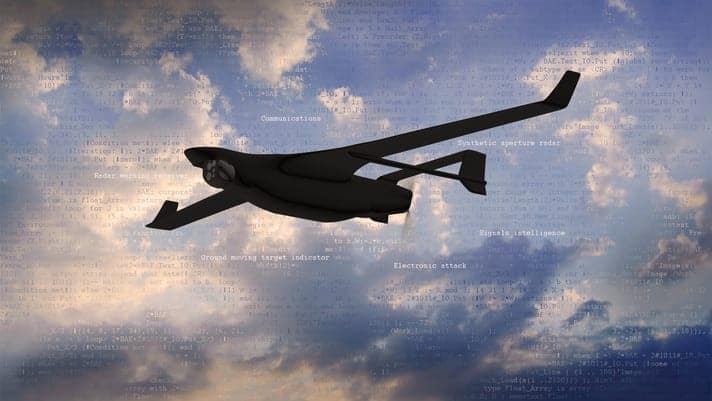 Perspecta Inc., a technology services company, has announced that its applied research arm, Perspecta Labs, has been awarded a prime contract from the U.S. Defense Advanced Research Projects Agency (DARPA) for phases 2 and 3 of the agency's Converged Collaborative Elements for radio frequency (RF) Task Operations (CONCERTO) program. The award follows the successful completion by the company of phase 1.
DARPA's CONCERTO initiative aims to replace systems made up of separately designed, procured, and integrated RF radar, electronic warfare (EW), and communication payloads with a modular architecture that will allow development of a converged RF system and sensor resource manager for unmanned aerial vehicles (UAVs).
For the next phases of the project, Perspecta Labs will continue to build upon its RF resource management solution, aiming to prove the scalability, agility, and applicability of the concept to the development of a special UAV payload.
"Perspecta Labs is creating, maturing and demonstrating an innovative solution which will provide the critical RF dominance the U.S. military needs to ensure operational success," said Petros Mouchtaris, Ph.D., president of Perspecta Labs. "We are excited to leverage our expertise to develop and flight test a solution that performs multi-function operations and increases the capability and agility for mission-essential small and medium-sized UAVs."
The culmination of the RF resource management solution developed by Perspecta Labs will be the delivery of a converged, scalable, wideband RF front end with an easily upgraded, heterogeneous RF processing engine. This will be packaged within an integrated architecture that will allow live flight testing onboard an unmanned aerial platform.