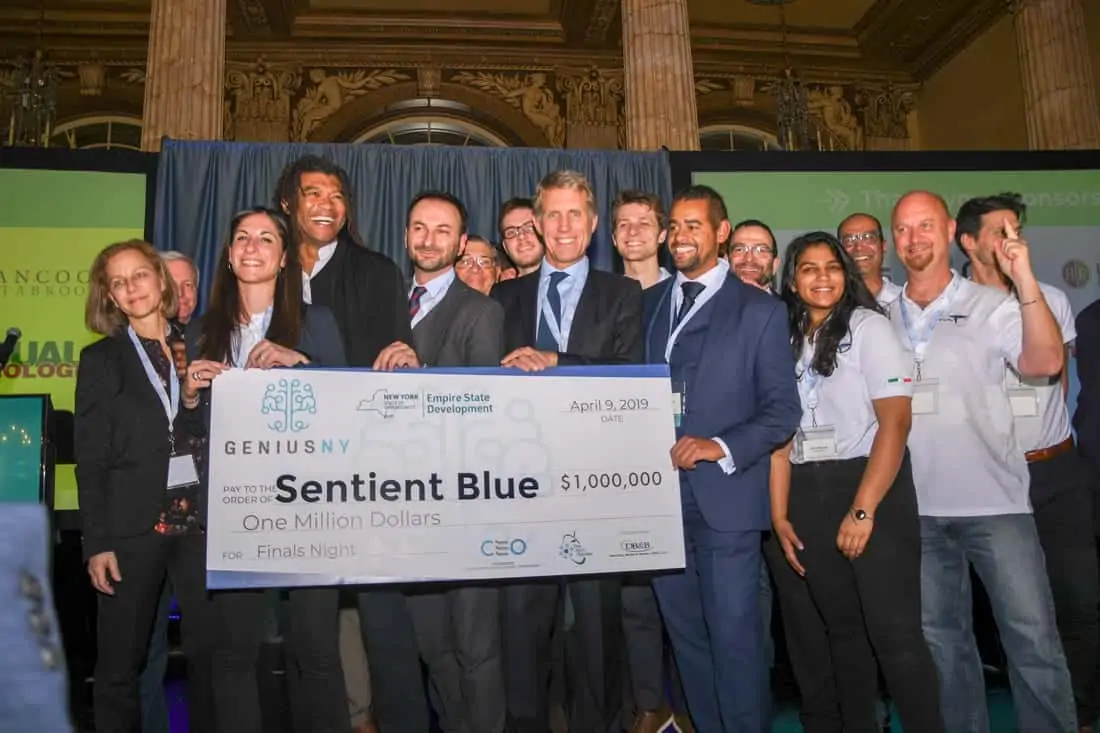 GENIUS NY are currently accepting entries for the 3rd year of their business accelerator program.
The worldwide competition, which is the biggest business accelerator competition in the world for the unmanned aerial systems industry, offers five successful finalists the chance to operate for one year from the GENIUS NY incubator.
Based at the CenterState CEO's Tech Garden in Central New York, the incubator provides valuable incubator space, events, business programming, mentoring, advice and resources. One company will go onto win the $1 million prize money.
Successfully running for the past three years, the program invests $3 million in five start-up companies selected from 12 semi-finalists. So far $9 million has been invested in 17 unmanned system start-ups since the program first launched in 2017.
Traditionally focusing on unmanned aerial, ground, and marine systems, this year the competition is extending categories to include applications from start-ups in big data including smart cities and cybersecurity, the internet of things (IoT), smart devices and AI. Discussing category expansion, Jon Parry director of GENIUS NY said:
"We know that the future of the UAS industry includes data collection, storage and cybersecurity. Expanding the application criteria to include these complementary industries to the UAS field gives GENIUS NY a more diverse cohort of companies that can support and advance one another and not overlap,"
Criteria for Entry
All businesses must be:
A start-up or an existing business with less than $500,000 per year in revenue.
Seeking outside equity capital.
Focused on unmanned systems, software, hardware, analytics, IoT
Willing to operate under the Terms and Conditions set forth by GENIUS NY
Able to speak or communicate in English
Able to travel to the United States with proper travel/work visa
Willing to commit to living full-time in Central New York for the 11 and a half month acceleration period.
This year's closing date is 1st October 2019, with semi-finalists being announced in November and finalists revealed in December 2019. Click to learn more >