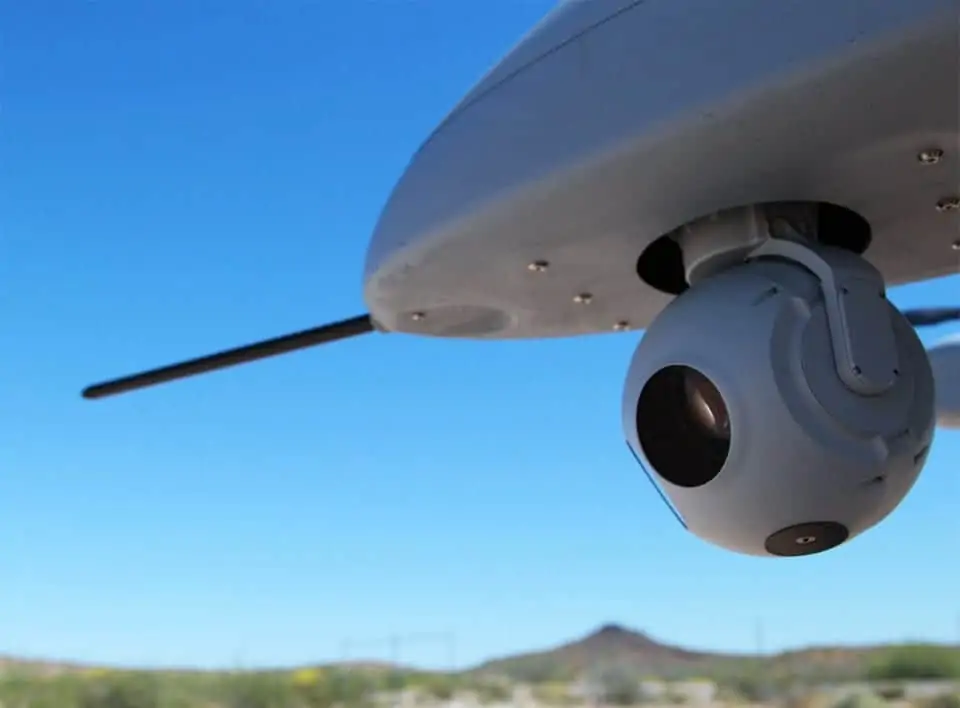 Ascent Vision Technologies (AVT) Australia has announced that it has been named by the Australian Association of Unmanned Systems (AAUS) as a finalist for the AAUS Industry Champion Innovation Award 2019. AVT Australia was nominated for its CM142 UAS (unmanned aerial system) payload – a lightweight, gyro-stabilised imaging system that delivers intelligence, surveillance and reconnaissance in a compact 1kg system.
For maximum detection, recognition and identification during unmanned ISR missions, the CM142 delivers high definition daylight imagery with 30x continuous optical zoom and crisp longwave infrared imagery with 3x continuous optical zoom. Engineered for integration into small UAS, the CM142 offers cutting-edge technology enhancements in a lightweight, low power system. The CM142 was designed in AVT Australia's R&D office in Melbourne and manufactured in their Sydney production facility. Since its launch, the CM142 has had substantial commercial success, with dozens sold worldwide for integration into UAS.
The AAUS Industry Champion Innovation Award recognises organisations that have largely contributed to the Australian unmanned systems industry through the development of new products and services. The winner of the award will be announced at the AAUS Champions of Industry Gala Dinner on July 17 at the National Convention Centre in Canberra.
Maurice Gonella, Vice President at AVT Australia, said: "It is a pleasure to be named a finalist for the AAUS Industry Champion Innovation Award. The CM142 is an innovative system that offers our customers superior performance in a 1kg system that can be easily integrated into small unmanned aerial vehicles. We are delighted that the CM142 lightweight gimbal has been acknowledged for its superior capabilities. This system marks the next generation of gimbal technology."