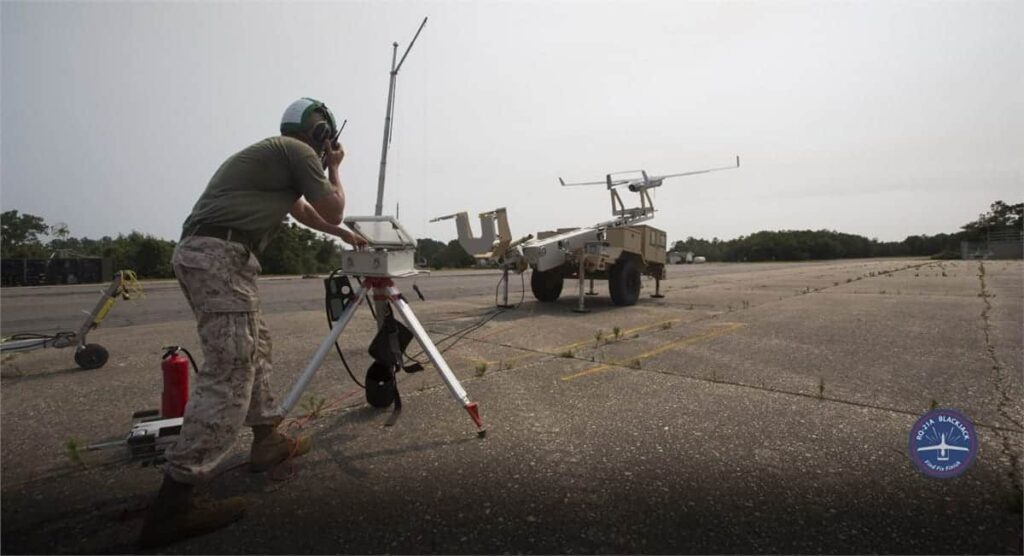 The U.S. State Department has announced that it has approved a possible Foreign Military Sale to the United Arab Emirates of RQ-21A Blackjack Unmanned Aerial Vehicles (UAVs) with support for an estimated cost of $80 million.
The Government of the UAE has requested to buy twenty RQ-21A Blackjack UAVs, as well as forty Global Positioning Systems (GPS) with Selective Availability Anti-Spoofing Module (SAASM) Type II (MPE-S); air vehicle support equipment including eight Ground Control Stations (GCS), four launchers, and four retrievers; spare and repair parts; publications; training; and technical support services.
The RQ-21A Blackjack is a small tactical fixed-wing UAS that can carry up to 39 lbs (17 kg) and has a flight endurance of 16+ hours per day (depending on configuration). It is currently the U.S. Navy and Marine Corps' Small Tactical Unmanned Aircraft System (STUAS) program of record.
The Secretary of State has determined and provided detailed justification that an emergency exists that requires the immediate sale to the United Arab Emirates of the above defense articles and services in the national security interests of the United States, thereby waiving the Congressional review requirements under Section 36(b) of the Arms Export Control Act, as amended.
This proposed sale will contribute to the foreign and national security of the United States by improving the security of an important ally in the Middle East. This sale is consistent with U.S. national security objectives of assisting the UAE in developing and maintaining a strong and ready self-defense capability and enhancing interoperability with U.S. forces. The UAE will have no difficulty absorbing these UAVs into its armed forces.
The prime contractor will be Insitu, Bingen, WA, a wholly owned subsidiary of the Boeing Company.