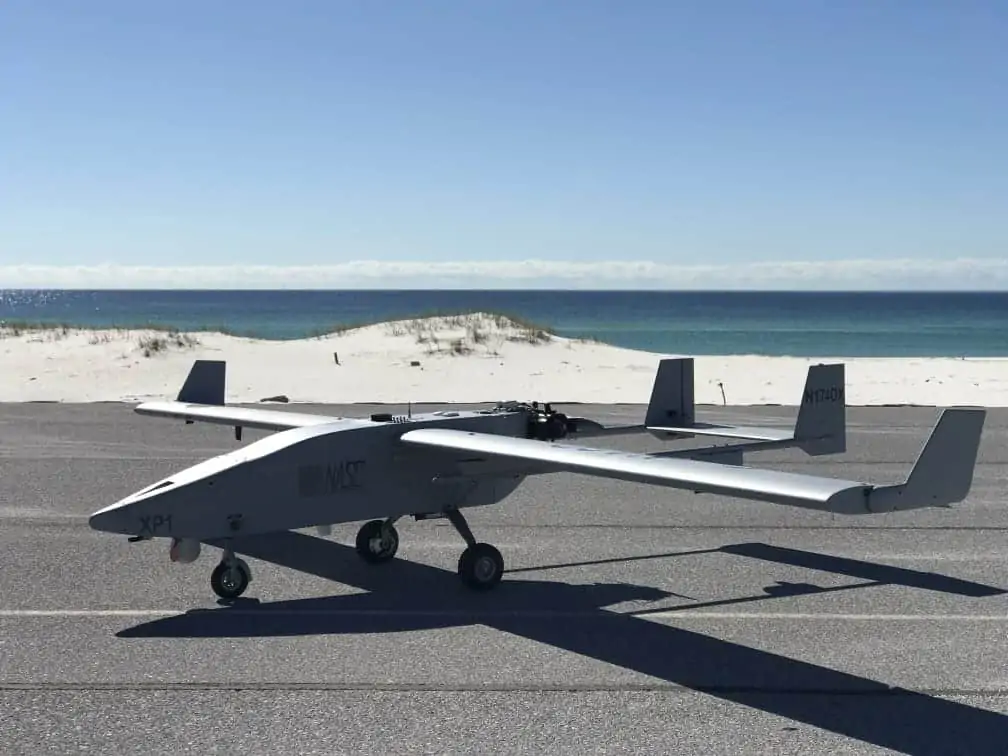 Navmar Applied Sciences Corporation (NASC) has announced that it has received a Special Airworthiness Certification in the Experimental Category from the FAA (Federal Aviation Administration) for two of its NASC TigerShark-XP UAVs (unmanned aerial vehicles), the N1740X and N1750X. The TigerShark-XP is a variant of the US Navy RQ-23A Group III Unmanned Aircraft System. The RQ-23A saw service in both Iraq and Afghanistan with over 100,000 flight hours.
The TigerShark-XP has been assigned to research and development projects such as aircraft anti-ice and de-ice projects, detect-and-avoid development, National Airspace integration, weather detection and avoidance, and numerous payload operations for NASA and Academic R&D programs. As experimental aircraft, they are also utilized as autopilot development platforms evaluating denied GPS environments and other command and control innovations.
Both the TigerShark-XP and its larger NASC stablemate, the NASC Teros, offer a "Plug and Play" capability and can be equipped with a variety of payloads including onboard weather radar, detect-and-avoid radar, 4G LTE data links, Iridium satellite, and an expanded Silvus MIMO radio network.
"Having the TigerShark-XP approved as FAA Special Aircraft Category-Experimental Certification (SAC-EC) allows for expanded research and flight crew training in the National Airspace System (NAS)," said Richard Leverich, Senior Program Engineer, NASC. "This opens innumerable opportunities for further development leading to FAA type certification and even further integration into the NAS."
Additionally, NASC recently announced the opening of a TigerShark-XP training center at the Griffiss International Airport in Rome, NY. This training center focuses on TigerShark-XP flight and maintenance operations as well as Cloud Cap Piccolo Command Center (PCC) training.