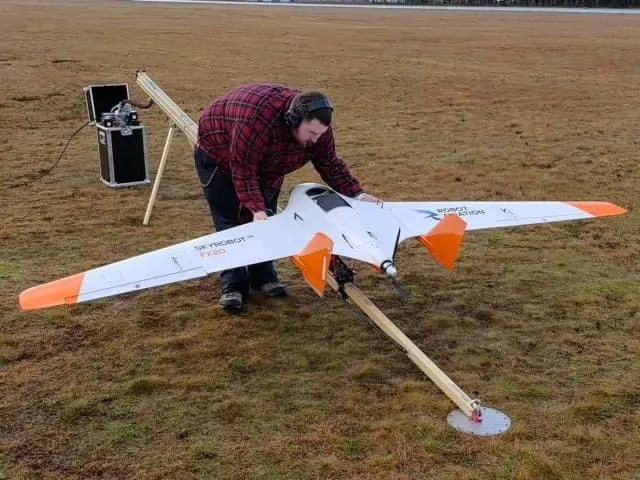 Unmanned aerial system (UAS) manufacturer Robot Aviation and professional UAS flight operator SkySkopes have announced that the two companies have successfully executed Beyond Visual Line of Sight (BVLOS) commercial operations in Norway and look to bring them to the United States. SkySkopes was drawn to Robot Aviation's electric fixed-wing FX20 UAV platform due to its long-endurance capabilities.
"SkySkopes has flown BVLOS in numerous countries, including the United States. Flying BVLOS in Norway with Robot Aviation was fantastic and everything we would expect from a world-class operator," said Matt Dunlevy, President and CEO of SkySkopes. "We enjoy working with industry leaders such as Robot Aviation and bringing their cutting-edge air frames to Minot, North Dakota." SkySkopes has some of the most highly-certified pilots in the United States, and welcomed the opportunity to work with foreign Civil Aviation Authorities in order to prove to domestic clients that SkySkopes' pilots stand ready to take advantage of BVLOS when permitted.
"With the FX20, our electric long-endurance aircraft, equipped with detect and avoid technology for quiet and safe operations, Robot Aviation supports SkySkopes with its latest technology for operations in the growing energy sector. Our cooperation with SkySkopes will shortly result in activities for our small-tactical FX10 system, and we hope that the day when our 20 hour endurance FX450 flying in North Dakota is not far away," said Børre Larsen, CEO of Robot Aviation.