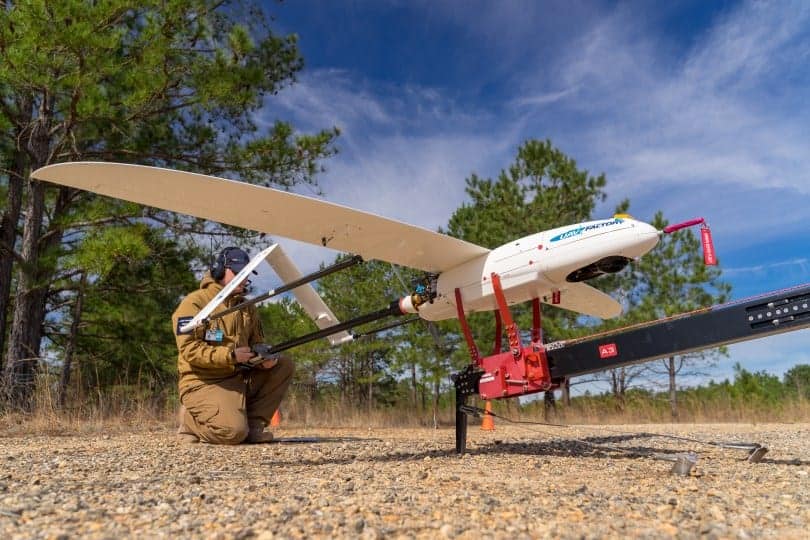 UAV Factory, a developer of small fixed-wing unmanned aerial systems (UAS), has announced it has signed an agreement with the Latvian Ministry of Defense to provide UAVs for the country's National Armed Forces.
"Cooperation with local manufacturers of unmanned aerial vehicles is crucial for national defense capability development. The key criteria in the selection of unmanned aerial vehicle suppliers was supply security. In general, Latvian unmanned aerial vehicle companies can ensure supply security in times of crisis, which is critical given the regional security challenges," commented a spokesperson from the Ministry of Defense.
"We are truly proud to be a supplier of our aircrafts and solutions to the Latvian Armed Forces. These capabilities will enhance security for Latvia and our global allies," said Konstantin Popiks, UAV Factory CEO. "Our team is dedicated to providing our customers with the end-to-end solutions they need to make critical decisions, regardless of the industry they operate in."
Delivery of the UAVs will enhance aerial surveillance and reconnaissance capabilities of the National Armed Forces, as well as reinforce indirect fire support control capabilities. The UAVs will also be used in search, rescue and other similar civilian operations.
UAV Factory meets the requirements of the Unmanned Aerial Vehicle Development Concept of the National Armed Forces. The agreement signed by both parties envisages gradual expansion of the cooperation after testing of the initial unmanned aerial vehicle delivery has completed.