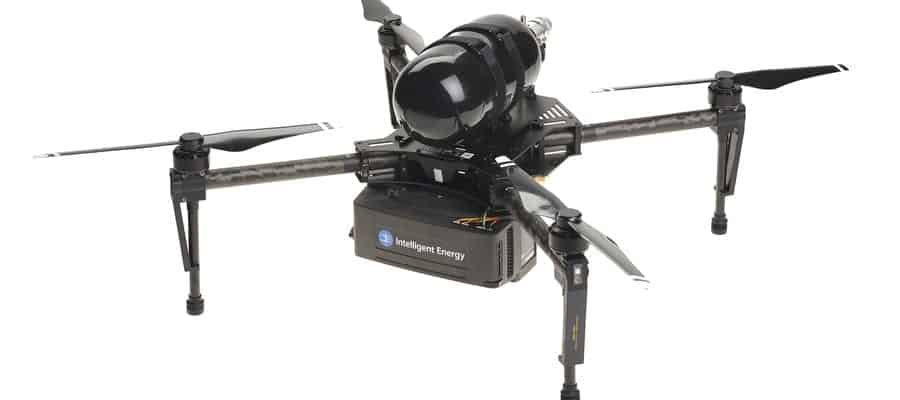 Intelligent Energy, a developer of Proton Exchange Membrane (PEM) fuel cell products, has announced the launch of its new Power Path Module (PPM), which enables users to double the power output from the company's UAV (unmanned aerial vehicle) Fuel Cell Power Modules (FCPMs).
The PPM is a small unit which has been designed to facilitate 'plug and play', linking two of Intelligent Energy's FCPMs in series. It enables users to fly larger UAVs with heavier payloads. With the PPM connecting the FCPMs in series, two 650W modules will provide 1.3kW of continuous power and two 800W modules will provide 1.6kW.
The PPM, which has been designed in accordance with CE and FCC certification requirements, is being launched at Japan Drone, Chiba-City, near Tokyo, and is an additional product now available in the company's range for UAVs. Its launch highlights Intelligent Energy's commitment to providing a solution enabling commercial UAVs to fly significantly longer than those powered by traditional batteries.
Lee Juby, Chief Sales Officer at Intelligent Energy, said: "We already have the lightest and most power dense fuel cells available on the market and we continue to innovate to ensure we are leading the way in fuel cell power for commercial UAVs. This small PPM unit will enable our customers to use our modules on larger UAVs, carry a heavier payload and it can easily be affixed to a UAV.
"As well as launching the PPM at Japan Drone, we will also be showcasing it at AUVSI Xponential in Chicago."