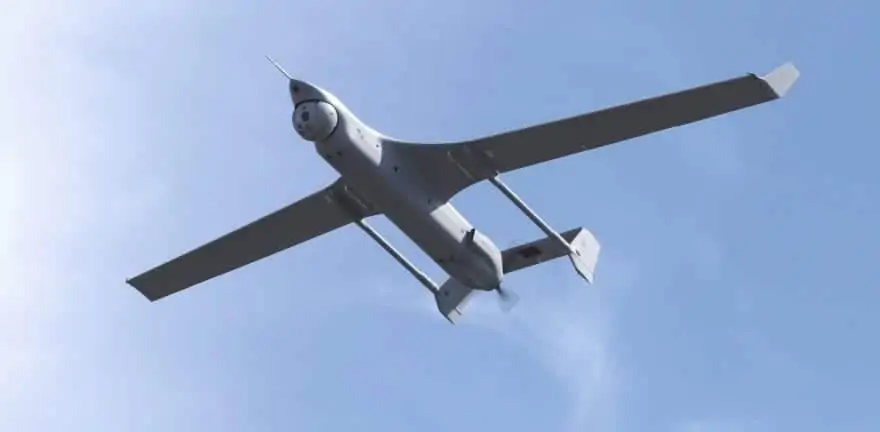 Logos Technologies has announced that it has recently finalized a memorandum of understanding (MOU) with Insitu to be the preferred provider of wide-area motion imagery (WAMI) sensors for the latter's line of unmanned aircraft systems (UAS).
This arrangement follows on earlier news that the RedKite-I, a compact WAMI sensor developed by Logos Technologies for the payload bay of the Insitu Integrator tactical UAS, is an official Insitu product offering for U.S. and international customers.
"By adding the RedKite-I WAMI system as a payload on their platform, Insitu now gives their users the unprecedented capability to detect and track multiple targets across a city-sized area," said John Marion, President of Logos Technologies. "Not only does this support real-time operations, it also helps analysts uncover hidden relationships between people, places, and events within the scene."
The RedKite-I WAMI sensor for the Insitu Integrator:
Weighs less than 25 pounds (11 kg)
Operates a 50-plus megapixel electro-optical camera
Has a coverage area of 4 km in diameter, flying on an Integrator at 12,000 feet AGL
Carries a powerful onboard edge processor for real-time image processing
Streams real-time imagery to mobile devices on the ground
Records up to eight hours of imagery onboard for real-time forensic analysis
With the new MOU, Logos Technologies will be leveraging its previous work with RedKite-I and other WAMI systems to develop even more sensor payloads for the Integrator as a priority.
"We are always working to deliver powerful and versatile systems in ever smaller, more compact packages," Marion said. "Right now, we are finalizing development of an infrared WAMI system similar in size to the RedKite-I, for night operations."