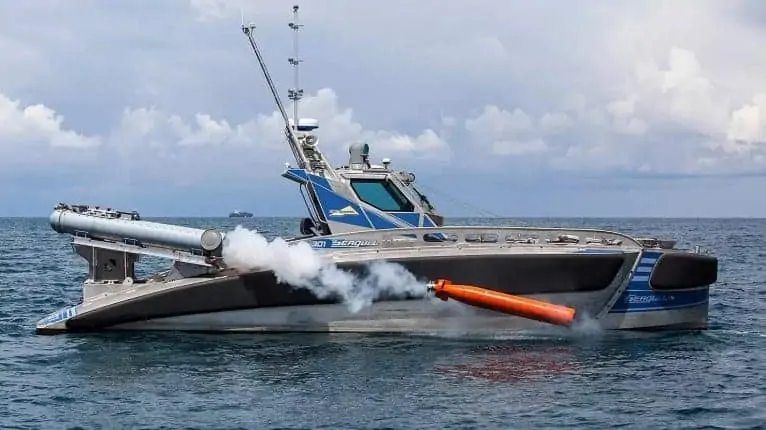 Elbit Systems has announced that its ISTAR (Intelligence, Surveillance, Target Acquisition and Reconnaissance) division has teamed with Leonardo to develop and demonstrate mini torpedo launching capabilities from the Seagull Unmanned Surface Vessel (USV).
The Seagull is a 12m long USV that has been designed for operation either from a mothership or on-shore stations. It has a mission endurance of more than four days, and features switchable, modular mission payload suites that allow it to perform anti-submarine warfare (ASW), mine-hunting and minesweeping (MCM), electronic warfare (EW), maritime security (MS), hydrography and other missions.
The solution will be based on the same architecture used for airborne torpedo launching systems. Operational with the Israeli Navy, Elbit Systems' Seagull USV recently participated in the Belgian Defence Ministry 2017 North Sea trials and has also regularly taken part in international naval exercises conducting Mine Counter Measures and Anti-Submarine Warfare missions.