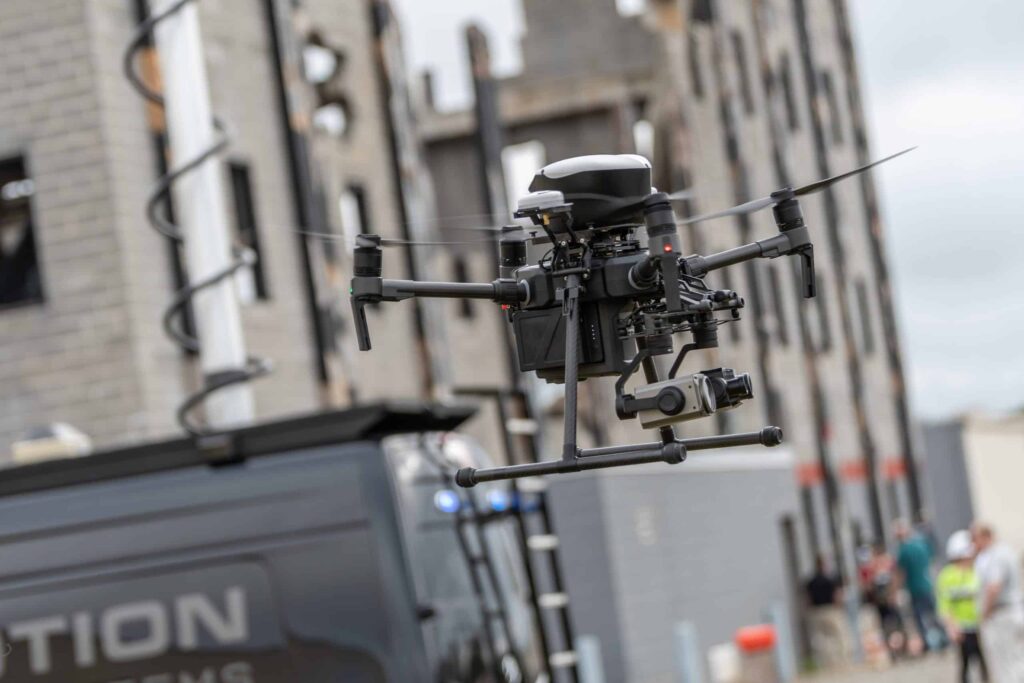 Flymotion, a provider of unmanned aerial systems (UAS) solutions, has announced that it has collaborated with the New York Police Department (NYPD) to provide a complete drone technology solution, advancing the department's technical operations.
Led by NYPD's Technical Assistance Response Unit (TARU), the new fleet of drones will be used for situations such as search & rescue, crime scene documentation, evidence search, HAZMAT incidents and traffic monitoring. The fleet includes:
Eleven DJI Mavic Pro quadcopters for tactical operations
Two DJI M210 RTK quadcopters with 30x zoom camera and thermal imaging capabilities for 3D mapping and search and rescue
One DJI Inspire 1 quadcopter for training and testing
Flymotion provided the consultation, equipment, training, and support needed to successfully implement the new UAS program. The technology will be deployed only by licensed members of TARU who have undertaken vigorous training.
"As the largest municipal police department in the United States, the NYPD must always be willing to leverage the benefits of new and always-improving technology," said Police Commissioner James P. O'Neill. "Our new UAS program is part of this evolution – it enables our highly-trained cops to be even more responsive to the people we serve, and to carry out the NYPD's critical work in ways that are more effective, efficient, and safe for everyone."