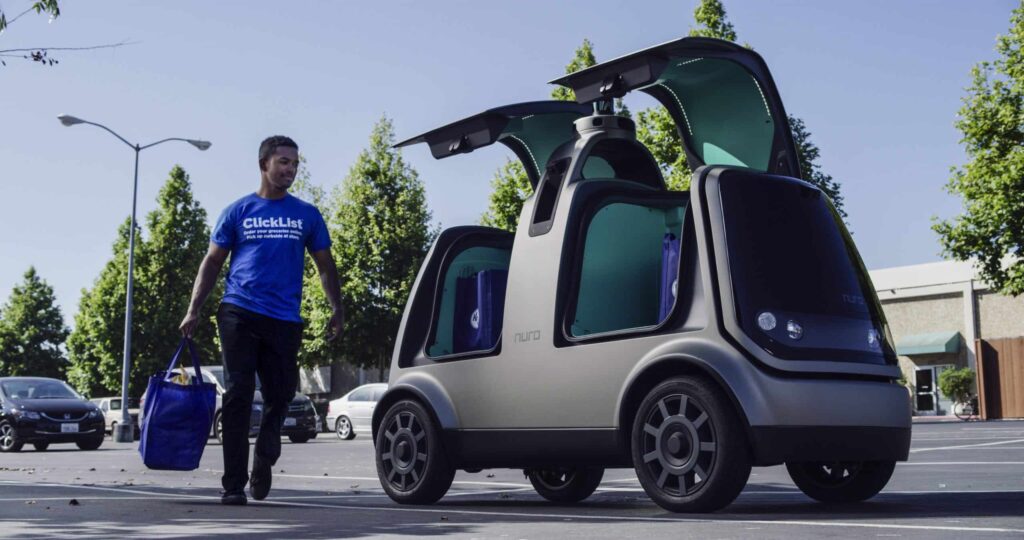 Robotics firm Nuro and The Kroger Co. have announced the launch of the first-ever unmanned delivery service available to the general public.
The companies have developed a self-driving grocery delivery service in Scottsdale, Arizona, which uses an autonomous Prius fleet accompanied by vehicle operators. The autonomous vehicles have already completed nearly one thousand deliveries to the general public.
The two companies are now expanding the fleet to include Nuro's custom unmanned vehicle known as the R1. The R1 travels on public roads and has no driver, no passengers and only transports goods. Nuro has been developing the R1 since 2016, and recently announced its partnership with Kroger.
"Nuro envisions a world without errands, where everything is on-demand and can be delivered affordably. Operating a delivery service using our custom unmanned vehicles is an important first step toward that goal," explained Nuro President and co-founder Dave Ferguson.
"Kroger customers are looking for new, convenient ways to feed their families and purchase the products they need quickly through services like pickup and delivery," said Yael Cosset, Kroger's chief digital officer. "Our autonomous delivery pilot with Nuro over the past few months continues to prove the benefit of the flexible and reliable technology. Through this exciting and innovative partnership, we are delivering a great customer experience and advancing Kroger's commitment to redefine the grocery experience by creating an ecosystem that offers our customers anything, anytime, and anywhere."