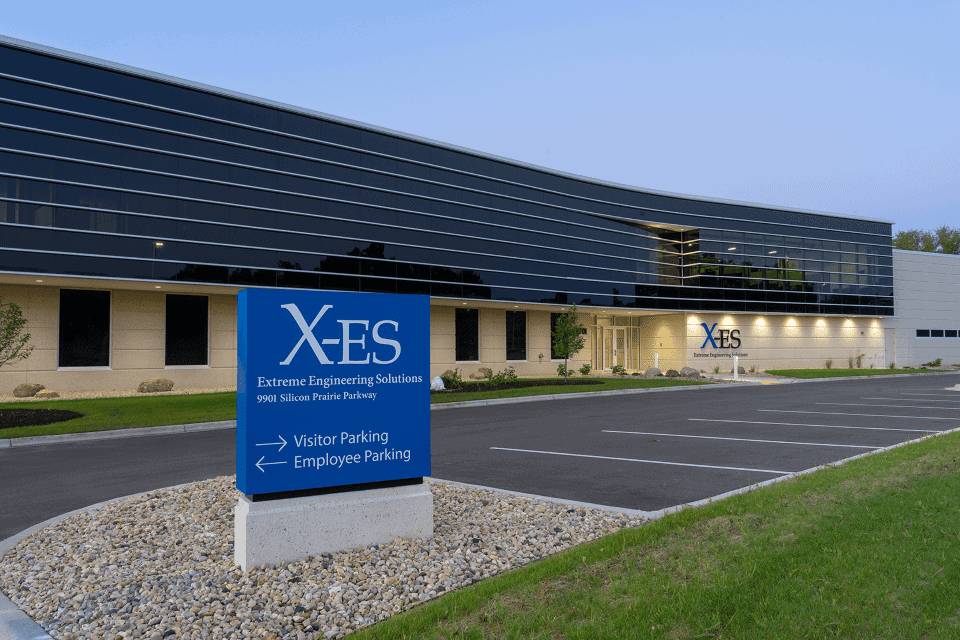 Extreme Engineering Solutions (X-ES), a developer of rugged embedded computing solutions for UAVs and other unmanned systems, has announced that it has moved to a new corporate headquarters in Verona, Wisconsin in order to accommodate current and future growth. The combined office and manufacturing space is located at 9901 Silicon Prairie Parkway, approximately six miles from the company's previous headquarters in Middleton, Wisconsin.
The new 125,000 sq. ft. facility is a significant upgrade from the 50,000 sq. ft. Middleton facility, offering more office space and improved amenities for employees and customers, including more than twice the meeting space. The design by KEE Architecture features a central atrium and clerestory windows that provide abundant natural light to offices and common areas. The building is situated on 13.8 acres, leaving ample room to grow as the company expands.
Nearly half of the new facility is devoted to a state-of-the-art manufacturing space, where X-ES performs final product assembly, integration, and testing. The 60,000 sq. ft. manufacturing area is temperature-, humidity-, and ESD-controlled, and approximately four times larger than the Middleton manufacturing space. As part of this expansion, X-ES has acquired 165 new workbenches, six new thermal chambers for temperature testing, and one new shaker for shock and vibration testing.
To achieve ambitious goals for long-term energy savings, X-ES worked with the Wisconsin Focus on Energy Business Incentive Program to incorporate equipment and practices that reduce energy waste, such as network lighting controls and energy-efficient heating and cooling equipment. The estimated electricity savings over the life of the equipment is more than eight million kilowatt hours, and the estimated lifecycle natural gas savings equates to almost 49,000 gallons of gasoline.
X-ES continues to engage third-party contractors for printed circuit board (PCB) fabrication and assembly. Those facilities have not changed with this move. X-ES operations remain 100% US-based, with all products designed, manufactured, tested, and supported in the United States.