In its most rewarding initiative to date, Krypto Labs, a global innovation hub focused on the support and development of ground-breaking start-up businesses, has announced the Drone X Challenge (DXC) 2020, aiming at transcending beyond the limits of innovation in Drone Technologies. The challenge, which complements the previously concluded Drones Innovation Startup Competition, will reward the winner US$1 Million.
In alignment with Krypto Labs' vision of seeking out the finest of talents and ideas, and shaping the future with innovative products and services, the challenge seeks to find cutting-edge technologies of high criteria, such as up to two hours of endurance time, the ability to carry loads up to 500 kg, using both gas and/or battery powered engines, as well as be able to maneuver in a fast, safe, and precise manner.
DXC 2020 is open to entrepreneurs, start-ups, R&Ds, university students and companies. The challenge aims to find the most outstanding drones in two main domains: Innovation in Maneuverability, and Innovation in Transportation. The winner of the challenge is expected to offer innovative, inventive, and disruptive products or services which are agile, original, and have scalable commercial applications.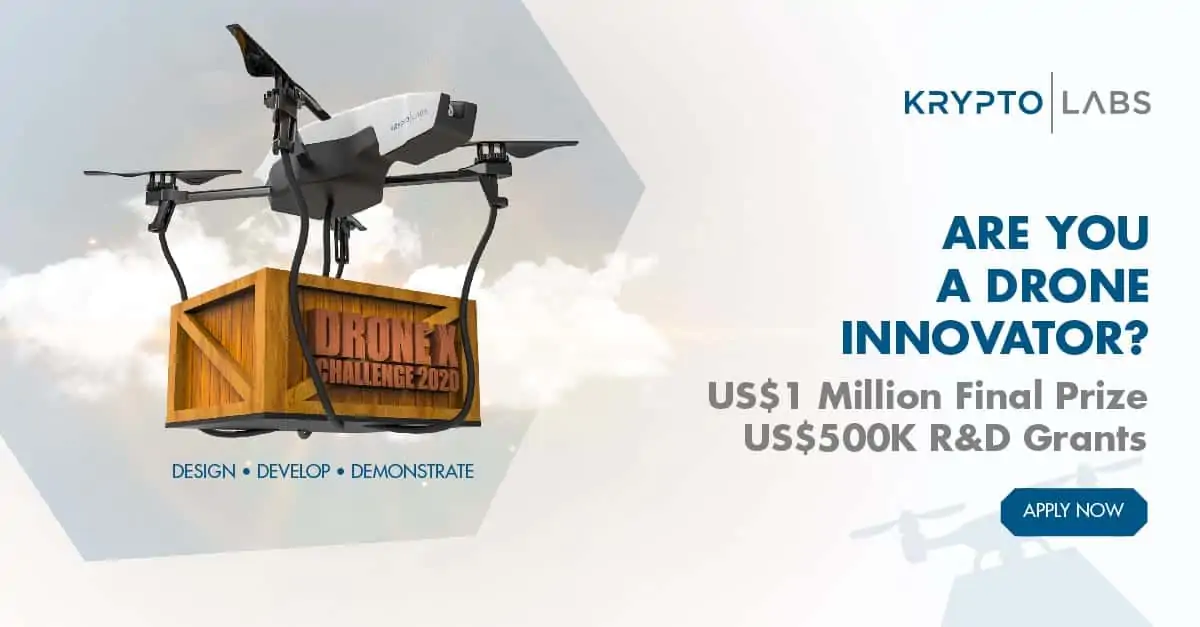 "It is no secret that we are going through a transformational era. The digital revolution is reshaping many features of modern life around the world, and drone technologies are a solid proof of that", says Dr. Saleh Al Hashemi, Managing Director of Krypto Labs.
He added: "We are currently redefining the way drone technologies can serve humanity, and Krypto Labs takes pride in being at the frontier of the notion of catalyzing and supporting industries that are involved in the field of drone development, as well as collaborating with the brilliant minds of the industry to mobilize the way these applications are disrupting existing methods, achieving leaps in the technological progress that is currently taking place."
DXC 2020 highlights the applications in which drones can excel, such as rapid delivery for transportation purposes, and distribution of objects in a small timeframe.
To enter the competition, visit https://kryptolabs.com/contests/dxc-2020/ and submit your application by 10 January 2019.