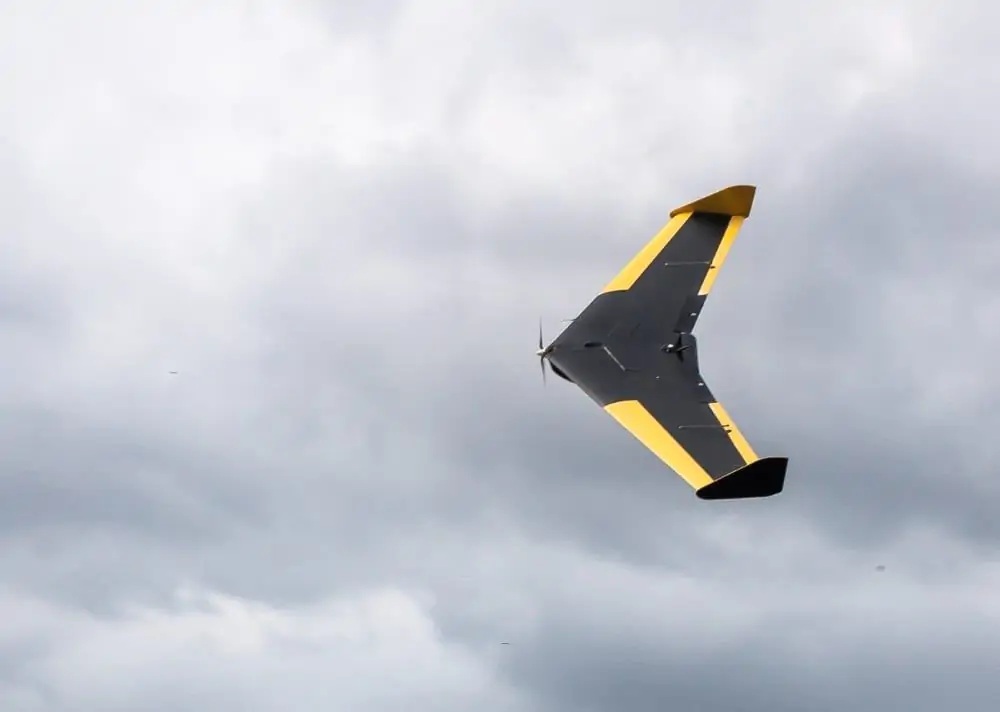 e2E Satcom Limited, a provider of satellite communications solutions, has announced that it has successfully completed its first over-the-air flight test of the newly launched UAS-I SATCOM communication node for Unmanned Aircraft Systems (UAS). The node is based on e2E's e2Eaccess technology that features low size, weight and power (SWaP) profiles. e2E selected Callen-Lenz, a provider of comprehensive technology solutions and consultancy within manned and unmanned aircraft systems, as the official test partner for the trial which took place in Salisbury, UK. Live telemetry data was downloaded whilst waypoint and flight commands were sent to the winged aircraft over Inmarsat L-band.
Barry Ross, CEO of e2E said: "We have created an ultra-light, less than 1kg communications node which will open the sub 20kg sUAS market for future Beyond Visual Line-of-Sight (BVLOS) operations, now having the availability to utilise satellite communications."
The success of these flight trials is a major step towards establishing safe operational procedures for small UAS accomplishing BVLOS missions. Making satcom available to these platforms as a resilient form of communication creates a justifiable and solid business case for safely extending the reach of UAS operations, globally.
Mario Sforza, Head of Marketing and Sales at e2E, added "Our e2Eaccess UAS-I is a true game changer for UAS BVLOS operations and provides a very cost-effective tool to operators and end- users alike to increase efficiency, resilience and safety while reducing operational costs".