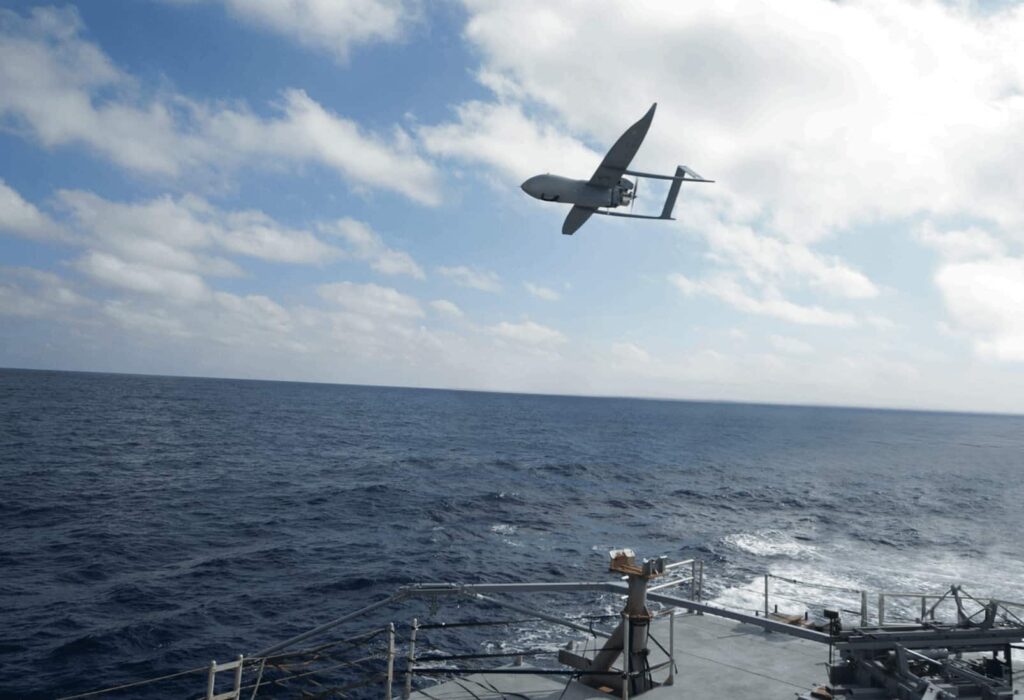 Textron Systems has announced that it has received a task order from the U.S. Naval Air Systems Command (NAVAIR) for sea-based intelligence, surveillance and reconnaissance (ISR) services. Under this award, Textron Systems will deploy its Aerosonde Small Unmanned Aerial System (UAS) through contractor-owned, contractor-operated services. The Aerosonde platform will operate from an Expeditionary Sea Base class ship.
The task order is part of the Close Range UAS ISR Services Indefinite-Quantity, Indefinite-Delivery (IDIQ) contract previously awarded to Textron.
For at-sea operations, the Aerosonde platform uses a single turntable for launch and recovery– offering a roll-on, roll-off capability with a small footprint, and no structural shipboard modifications required. Textron Systems also offers optional vertical-take-off-and-landing capabilities with the Aerosonde HQ.
Textron Systems Vice President of Tactical Mission Systems David Phillips says, "We have worked with the U.S. Navy since 2012, delivering hundreds of thousands of flight hours, and we are honored to expand our services in support of their activities around the world."