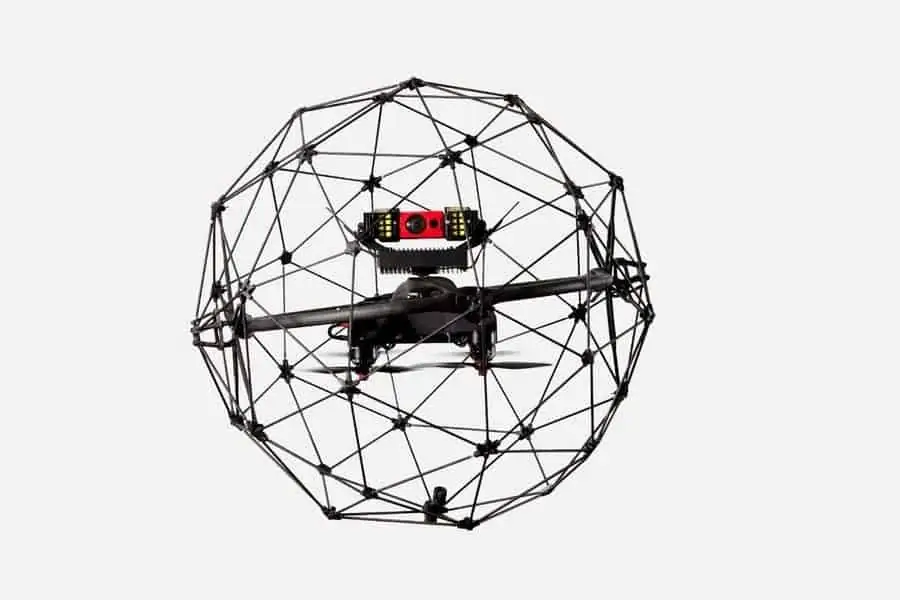 Flyability has announced that during tests, the company's Elios drone successfully performed at a dose rate of 800 Rem/Hour (8 Sv/Hour) for periods of 10 minutes.
Used in the nuclear industry in five countries and equipping more than 30% of all U.S. nuclear plants, Elios is used to prevent sending humans to perform visual inspections in radioactive environments, increasing workplace safety. Amongst the most successful public use cases of Elios, a major US energy producer saved half a million in loss of production – in a single flight – by sending the drone to check for a suspected leakage in the basement of a reactor while under operation without exposing their workers to radiation. Elios has also been successfully deployed to inspect a tank in the primary cooling circuit of a nuclear plant in Europe.
In parallel, Flyability is exploring use cases such as nuclear asset decommissioning, nuclear used fuel storage management by providing a visual access to otherwise hardly accessible places. The results of the recent tests confirm the potential of Elios and benefits for users, especially for the radiation specialist in charge of reducing human exposure to radiation.
Exelon PowerLabs coordinated the testing of the Elios drone at one of Exelon's nuclear sites, which regularly tests equipment for use in nuclear plants. "Exelon PowerLabs is helping drive innovation and the use of new technologies at nuclear energy facilities," said Colbey Ryan, business development manager, Exelon PowerLabs. "By using drones and other forms of advanced technologies, nuclear plants can operate more efficiently, reliably and safely."
The test conducted by Exelon PowerLabs consisted of incremental increases of radiation exposure to the Elios drone while in operation. During the final test, the optical camera and radio control of the Elios performed as normal while exposed to radiation for 10 minutes at a rate of 800 Rem/Hour. Following the radiation exposure sequences, two functional checks consisting of disarming (stop) and arming (start) the aircraft were performed to see if the unit remained fully functional after such high dose. The cumulative test sequences exposed the Elios to more than 180 Rem (1.8 Sv), which is more than 90 times the yearly dose limit for a single person working at a nuclear plant in the US and in France.