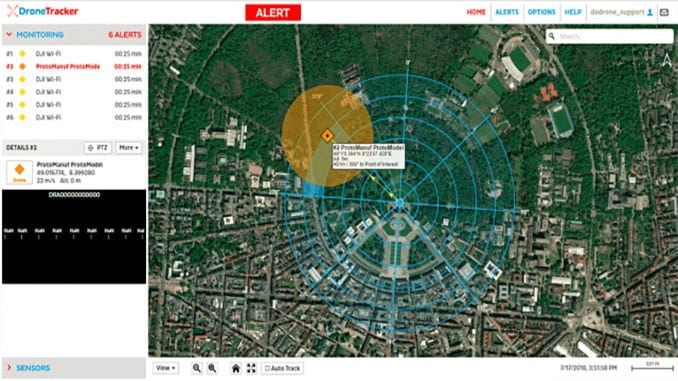 Dedrone has announced the release of DroneTracker 3.5, a drone detection solution that understands airspace activity and ensures that protected sites are aware of all drone activity overhead, whether it be a single or orchestrated drone incursion.
Drone swarms, or more than three drones in a single area, have been demonstrated in action in modern military settings for surveillance and delivery. Pilots who operate more than one drone at a time can expand their reach and impact to an area, whether to support disaster response and recovery, drop contraband at a correctional facility, distract law enforcement from their operations, or threaten the security of a military base.
The DroneTracker software platform detects, localizes, and tracks simultaneous drones and swarms to protect against advanced drone threats. DroneTracker 3.5, hosted in the cloud or on-premise, uses Dedrone's DroneDNA database to recognize and classify RF, WiFi, and non-WiFi drones.
DroneTracker 3.5 builds upon the success of DroneTracker 3, which introduced the industry's first airspace security solution that includes automated summary reporting for instant diagnosis of drone airspace activity. Additional notable updates to DroneTracker 3.5 include:
Improved overall sensor scanning and detection speeds
Improved sensor fusion and data merging for better position calculation
Added new detectors for more drone and remote types
Updated user interface details, including a redesigned alert screen to handle multiple alerts simultaneously