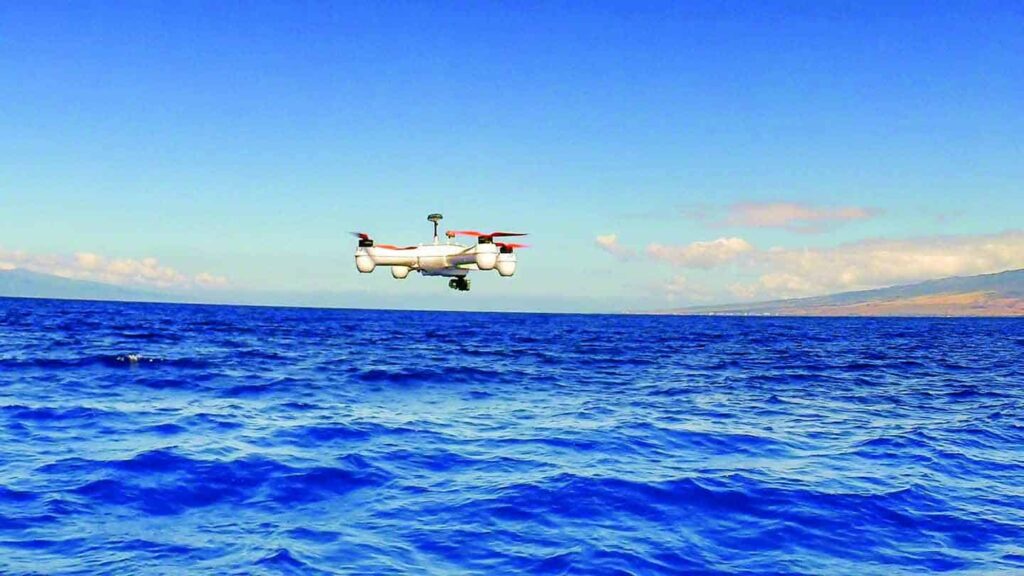 Aerial Alchemy has announced that it is collaborating with Naval Surface Warfare Center, Port Hueneme Division (NSWC PHD) to research and investigate the use of unmanned aerial systems (UAS) to enhance maintenance and fleet readiness for the U.S. Navy.
Specifically, the unmanned systems are capable of visually capturing the exterior surface of naval ships. This data could then be used to develop 3D digital models with the end goal of identifying damage, corrosion, and alignment issues.
"Collaboration is key to rapidly increasing the lethality of our Navy," said NSWC PHD Commanding Officer, Capt. Ray Acevedo. "Industry and academia are on the cutting edge of technology and are able to quickly advance these systems, allowing us to provide critical capabilities to the fleet."
NSWC PHD and Aerial Alchemy validated their collaborative partnership through a Cooperative Research and Development Agreement (CRADA) as part of ongoing Naval Innovative Science and Engineering research to advance the future of in-service engineering. The National Defense Authorization Act of 1986 allows warfare centers and research laboratories to collaborate with industry and academic partnerships in research, engineering and technology development.
"Our ability as in-service engineers to support the fleet currently requires extensive on-site personnel in order to identify configuration, damage, corrosion, and other mechanical issues," said Alan Jaeger, NSWC PHD Office of Research and Technology Applications manager. "The concept of a 'digital twin' or as-built models of surface ships provides extensive opportunities to better serve the fleet. Imagine being able to not only collect valuable information without placing maintenance personnel in potentially hazardous situations, but to also do it with the ship underway while obtaining better and more accurate data in the process."
"Obviously, we're honored to be collaborating with the Navy team at Port Hueneme to help them apply our new technologies to support and maintain today's and tomorrow's ship and warfare systems," said Chuck Spaulding, Aerial Alchemy's Founder and Chief "Alchemist. "But, we're even more excited about being able to test with the Navy's Self-Defense Test Ship (SDTS) in an operational port and maritime environment. The SDTS is an ideal platform to test, demonstrate and evaluate the use of UAS and 3D digital modeling for topside inspection on an actual naval vessel."
"The CRADA between Aerial Alchemy and NSWC PHD will result in a greater understanding of how to approach the integration of unmanned aerial systems into the Navy's requirements for collecting digital data and modeling of our systems of interest," Jaeger continued. "From this, we can begin to establish the standards that model development should adhere to, enabling the orchestration of activities, efficient management of work, and integration of work products across multidisciplinary teams. In addition, we're pleased that Aerial Alchemy is a local company working with US based components to develop an open, yet secure UAS platform we can trust."
"When NSWC PHD saw the work we were doing building digital as-built models of power substations, we were asked if we could scan a ship with the same precision that we scan a power substation. Obviously there are significant differences and challenges associated with a moving platform in a maritime environment, but we feel we have the knowledge, equipment and expertise to figure out how to transition the capability to the Navy. This is an exciting opportunity for us and it's a great day to be in the commercial drone industry," concluded Spaulding.