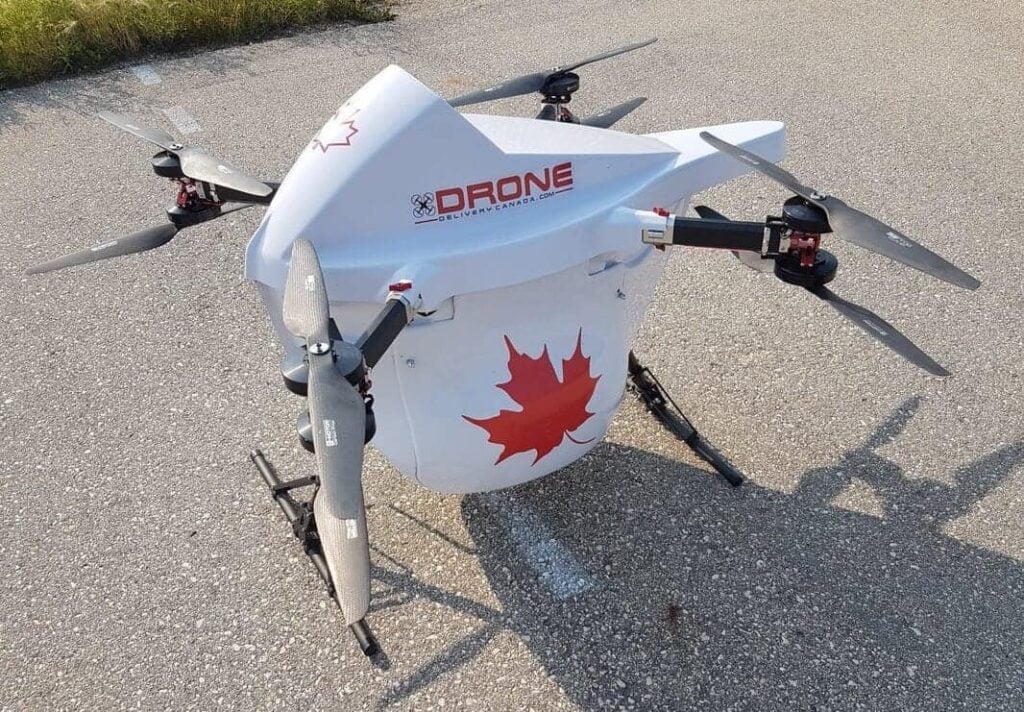 Drone Delivery Canada has announced that Transport Canada has granted the company approvals to commence Beyond Visual Line of Sight (BVLOS) unmanned aerial vehicle (UAV) test flights in Alma, Quebec.
The test flights are the first phase of DDC's Remote Communities Project. This testing program is a key part of the company's preparatory efforts for direct participation in the Transport Canada BVLOS Pilot Project. Upon completion of the Alma flights, DDC looks to commence testing in the communities of Moosonee and Moose Factory over a two week period.
"Our team has been working vigorously alongside many key stakeholders including Transport Canada and the National Research Council, having spent months planning and preparing. Our drone delivery system is complete and fully operational. DDC and its customers are excited to now have our Remote Community Project underway as we drive forward to commercialization.", commented Tony Di Benedetto, CEO.
"The Sparrow cargo drone is now fully equipped and operational for testing as we move to commercialization," added Paul Di Benedetto, CTO. "I would like to thank our entire team who spent extensive time and effort developing our proprietary FLYTE platform alongside our key Government stakeholders. Our FLYTE Management System enables our fleet of delivery drones to integrate safely into existing airspaces making commercial drone deliveries a reality both in Canada and abroad."
In Alma, DDC's key stakeholders that will be attending the trials include Transport Canada and the National Research Council.