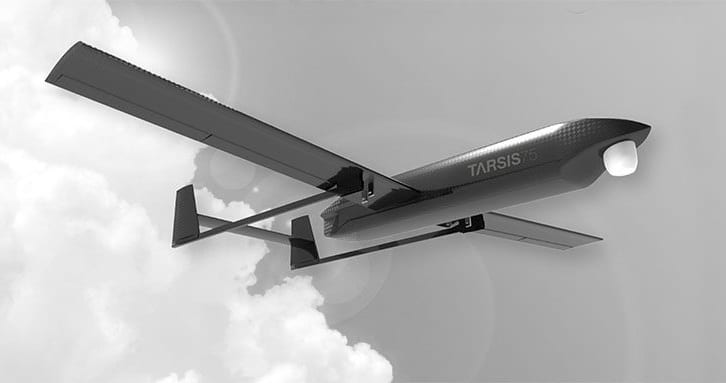 AERTEC Solutions, an engineering firm specialising in aerospace and defence systems, has announced that it is continuing the flight testing campaign of its TARSIS 75 fixed-wing unmanned aerial vehicle (UAV) at the National Institute for Aerospace Technology's (INTA) El Arenosillo Testing Centre (CEDEA) in Huelva, Spain.
During these tests, the TARSIS 75, a high-tech tactical aircraft designed for observation and surveillance applications, achieved a flight distance of 100km. This flight, operated from the coast, involved climbing to an altitude of 3,000 metres after taking off from sea level. It was not possible to exceed the 100km distance as this was practically at the limit of segregated airspace. The aircraft features a radio communication range exceeding 150 kilometres.
Recently the TARSIS 75 also successfully executed a complete, automatic take off and landing (ATOL) operation at Mazagón beach in Huelva, thus expanding its capabilities on unconventional runways.
The TARSIS 75 and TARSIS 25 unmanned aerial platforms are among AERTEC's most innovative projects. The company develops the entire life cycle for these UAVs, from design and creation through to assembly.