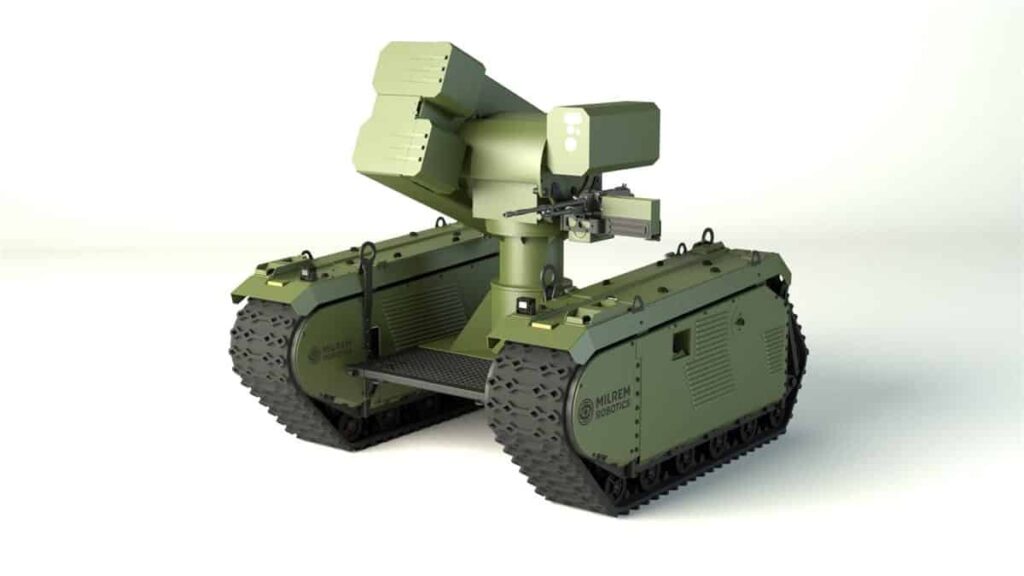 Milrem Robotics and missile systems designer MBDA have announced that the two companies are to develop the world's first unmanned ground vehicle (UGV) specially designed for anti-tank purposes.
The joint project will feature the IMPACT (Integrated MMP Precision Attack Combat Turret) system from MBDA that will be integrated onto the THeMIS unmanned ground vehicle by Milrem Robotics.
The system will be remotely operated and is in line with the system developers' main aim of exchanging humans on the battlefield for much more capable robots.
"One of the challenges in urban warfare is keeping anti-tank infantry hidden from the enemy's surveillance equipment that can very easily detect a soldier's heat signature. The aim of our joint integration project is developing a system that has a low heat signature and most importantly – will keep infantry at a safe distance," explained Brig Gen (res) Alar Laneman, military advisor to Milrem Robotics.
"MMP, the world's only 5th Generation anti-tank guided weapon, now in service within the French Armed Forces, has been developed for both mounted and dismounted applications and is suitable for unmanned ground vehicle (UGV). With its 4km+ range and its two firing modes – lock on before launch (LOBL) and lock on after launch (LOAL) – the MMP gives to THeMIS UGV an unmatched capability to engage a target beyond line of sight. MMP allows, within remote operation, to engage very discreetly battlefield targets at ranges greater than the enemies counter fire, from behind cover and within structures in fighting in built-up areas. The MMP Firing installation deployed on UGV also provides an ISTAR (Intelligence, Surveillance, Target Acquisition, & Reconnaissance) capability and, through direct integration with a C4I network, delivers battlefield intelligence out beyond the platoon," added the former Colonel Francis Bordachar, military advisor of MBDA.