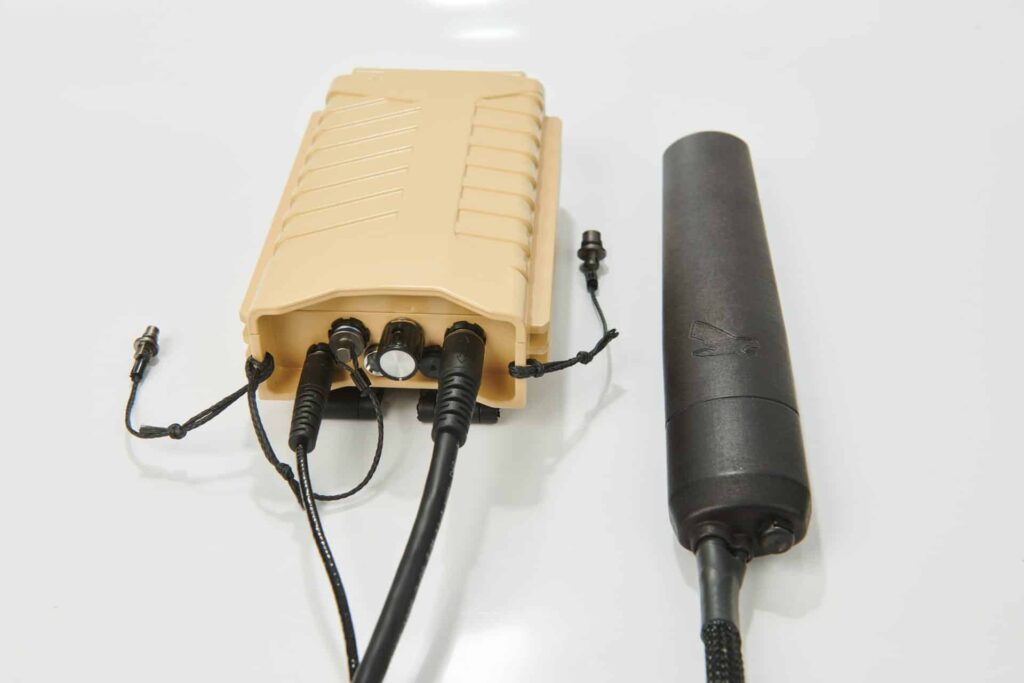 MyDefence has announced the launch of its third product in the WINGMAN series of wearable drone detection platforms, the WINGMAN 103, which has been engineered to meet the requirements of elite forces. With an ultra-light weight and rugged exterior, the WINGMAN 103 is a counter-UAS (unmanned aerial system) platform that has been designed to withstand extreme operational conditions.
"At MyDefence we are constantly trying to push the boundaries of technological development. Our engineers have been able to greatly advance our wearable drone detection and alarm system, and we are proud to introduce the WINGMAN 103 to the world – designed for special operations forces, who demand state-of-the-art Counter UAS technology," commented CEO of MyDefence, Christian Steinø.
The system features:
Small and light form factor allowing dismounted soldiers to wear the WINGMAN 103 on their uniforms or backpacks using the MOLLE clip-on system
A design that can withstand extreme conditions with operating temperatures from -30°C to +65°C (-22°F to 149°F)
IP67 rated dust and waterproofing
Detection range of 1-2 kilometers (depending on environmental conditions) providing situational awareness and early-warning on threats
A power system designed to be used with standard external clip-on batteries with 14 hours of operation
"The WINGMAN 103 has been designed together with special operations forces, making it a truly unique product that takes operational requirements of the end users into account. The result is a ruggeddust- and waterproof wearable drone detection device that provides all-day battery life in all operational conditions – from arctic to desert environments," said COO of MyDefence, Dan Hermansen.
MyDefence has also launched an external Active Antenna (AA100), a quad-band antenna that provides 360 degrees of coverage on the 433MHz, 1.2Ghz, 2.4GHz and 5.8Ghz frequency bands. The AA100 is plug-n-play and does not require an external power source, as the antenna is powered by the WINGMAN. It is dust and waterproof and is designed specifically for drone detection with built-in filters and low noise amplifiers.