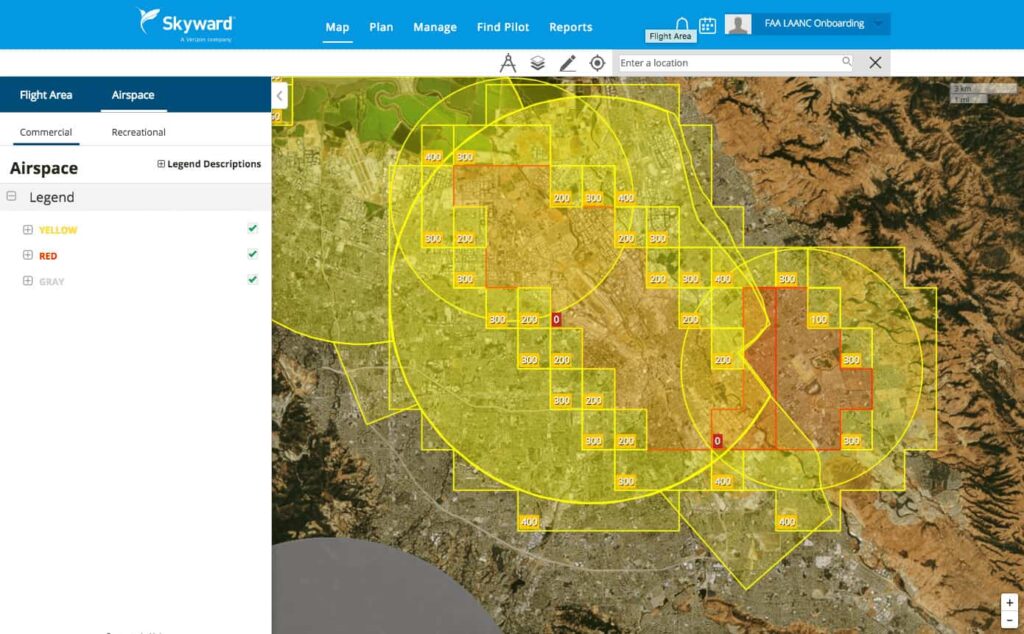 The Federal Aviation Administration (FAA) has announced that it has begun expanding an automated system that will ultimately provide near real-time processing of airspace authorization requests for unmanned aircraft (UAS) operators nationwide.
The FAA is phasing in a nationwide beta test of the Low Altitude Authorization and Notification Capability (LAANC) that will deploy the system incrementally at nearly 300 air traffic facilities covering approximately 500 airports. The beta expansion follows successful evaluation of a prototype LAANC system.
LAANC helps support the safe integration of drones into the nation's airspace. Drone operators using the system can receive near real-time airspace authorizations. This dramatically decreases the wait experienced using the manual authorization process and allows operators to quickly plan their flights. LAANC uses airspace data provided through temporary flight restrictions, NOTAMS and UAS facility maps that show the maximum altitude ceiling around airports where the FAA may authorize operations under Part 107.
The FAA has also begun considering agreements with additional entities to provide LAANC services. The FAA and industry are working together to develop and deploy LAANC applications, which will help set the global standard for a safe, and efficient unmanned traffic management system. It is an important step in developing the Unmanned Aircraft Systems Traffic Management System (UTM).