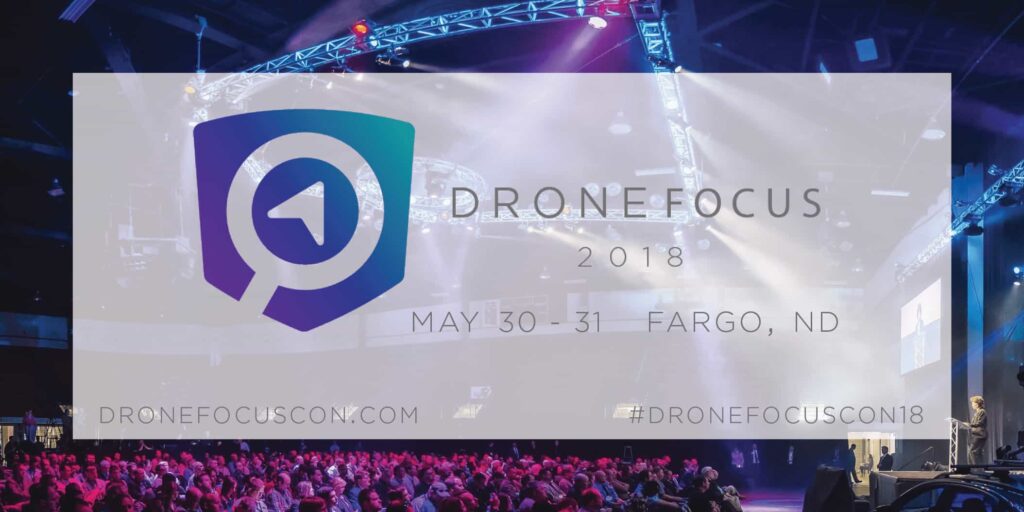 The fourth annual Drone Focus Conference will be held at the Fargo Civic Center on Wednesday, May 30 through Thursday, May 31. This event is set to host over 600 attendees from across the nation in the heart of downtown Fargo. Having been called, "A Silicon Valley for Drones" by the New York Times, North Dakota is poised to take the UAS (Unmanned Aerial Systems) industry to new heights.
In 2017, Drone Focus Conference welcomed over 600 attendees from 29 states and eight countries for a day and a half focused on drones and autonomous vehicles. Speakers ranged from local startup founders to U.S. Department of Transportation, Secretary Elaine Chao. The Drone Focus Conference organizing team described the conference as, "An opportunity to gather and make meaningful connections in the unmanned systems industry. The goal was and always will be that attendees spend more time networking and sharing ideas than in their seats listening and getting information overload."
Drone Focus Conference 2018 aims to build on the success of past years and continue to explore what it takes to build the infrastructure, software, systems and resources for an autonomous nation. Over the course of the two-day event, attendees will get a chance to hear short-format talks from over 50 speakers on topics ranging from cybersecurity and innovative hardware to policies and ethics regarding autonomous systems. The short-format talks challenge speakers to present relevant information quickly and concisely, with only four to twelve minutes on stage. Attendees will also have the opportunity to get hands-on with interactive workshops, focused lunch panels, and a party with live demos.
Other elements of the conference include a Drone Focus Film Festival, student pitches, the celebration of National Autonomous Vehicle Day (May 31st) and much more. For those interested in improving our world through the use of unmanned systems, Drone Focus Conference is a can't-miss event.
More information and tickets are available online: https://dronefocuscon.com