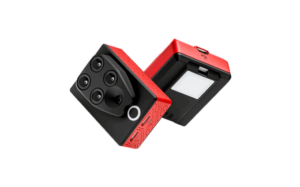 Parrot has announced the development of Parrot Sequoia+, a new generation of its multispectral sensor that allows users to automatically calibrate multispectral images using Pix4D's Pix4Dmapper or Pix4Dag software without the need for a calibration target. This results in a better user experience, as well as more consistent reflectance calculations.
Thanks to Pix4D's new radiometric processing pipeline, Parrot Sequoia+ enables a more consistent evaluation of collected data and improves the user experience by removing the need for a reflectance target. Farmers and agronomists are able to access absolute reflectance measurements, saving them time and providing them with highly accurate vegetation index maps (such as NDVI and NDRE) and in-depth analysis.
Parrot's R&D department worked alongside Pix4D to create target-less calibration, enabling very precise crop data capture.
Data captured by the new solution can be used to:
Visualise & understand the crop health by using very accurate vegetation indices
Monitor the evolution of a crop (propagation of a disease or the effect of a treatment)
Generate management zones and track progress of seeding efforts
Optimise fertiliser strategies to improve overall productivity
Export accurate map outputs into farm management platforms.