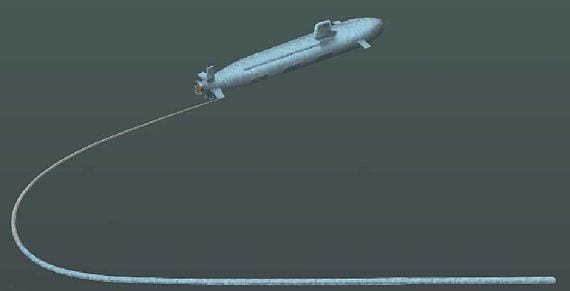 NuWaves Engineering, a veteran-owned small business providing advanced radio frequency (RF) and microwave solutions, announced today that the company has been selected by the U.S. Navy for a Small Business Innovative Research (SBIR) Phase I award for the INnovative TowEd aRray Cable mOdeM (INTERCOM).
The INTERCOM program seeks to develop a high-bandwidth modem for next-generation towed arrays that are utilised by submarines to increase mission capability and provide improved acoustic capability with sensors such as multi-axis accelerometers capable of providing instantaneous Left and Right ambiguity resolution and increased array bandwidth. Such arrays may also be utilised by unmanned underwater vehicles (UUVs).
The 6-month Phase I project will involve research and development activities needed to set the design requirements for a miniature high-bandwidth communications module that will be fully developed and delivered to the U.S. Navy during Phase II.
"NuWaves looks forward to working with the Navy to advance the state of the art in towed array capabilities with the INTERCOM program," said Jeff Wells, President and CEO of NuWaves Engineering. "Our team is excited to deliver an innovative and high-performance solution in support of the Warfighter."