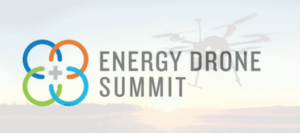 The Energy Drone Coalition Summit & Expo, the biggest event exclusively focused on the business and technology of UAVs/Robotics (aerial, ground/surface & subsea) in energy operations, has announced the all-new 2018 agenda and details for the upcoming event, with workshops taking place June 19 and Summit & Expo June 20-21.
As the largest event in the world that exclusively focuses on the business and technology of UAVs / robotics and the key challenges & solutions, attendees will have the chance to connect with and learn from fellow energy UAV / robotics experts & specialists, energy company UAV operators & executives, regulators and UAV/Robotics hardware, software and data technology specialists — all specifically aimed at efficient, successful & safe drone operations globally around critical infrastructure / energy facilities.
"This is the largest and most innovative set of workshops, general sessions, use cases and demos that we have ever built for the energy industry," stated Sean Guerre, Director, Energy Drone Coalition and InnovateEnergy. "With hundreds of topic submissions and the quality advice of our industry advisory board, we have built a loaded Summit that serves the rapidly growing industry needs for those launching their programs, building their programs and scaling their programs to enterprise-level."
The agenda for this three-day, action-packed event is designed to provide participants the opportunity to gain vital insights and best practices within the fields of UAV, robotics and AI. A few of this year's featured workshops and session highlights include:
Workshops and Co-Located Meetings:

Critical Infrastructure C-UAS & Security Forum
Designing, Launching & Scaling Energy/Engineering UAV Programs
Energy Robotics & AI Network

Summit Agenda Themes, which include Keynotes and Mega Panels Led by Industry Experts:

The Future of Energy Drones & Robotics is NOW
Energy UAV/Robotics Ops – Scaling to Enterprise
UAVs & Robotics to the Rescue in Energy Incidents
Energy UAV/Robotics – It's a Great Big World
Data is the New Oil
Best Practices in Energy UAV & Unmanned Systems Ops Today
New Tech on the Block – Energy UAV & Unmanned Systems Near Term Reality
Breakthrough Tech for Energy Ops
The full schedule and session details are available here.
"The 2018 Energy Drone Coalition is an intensive course in meeting UAV, Robotics and AI's best minds," stated LaDonna Pettit, Director of Operations & Conferences, Energy Drone Coalition and InnovateEnergy. "With its high-quality attendees, not only will the summit be beneficial from a networking perspective, but also be valuable for its strong content."
Due to increased demand and growth, the Energy Drone Coalition has doubled its expo space for the 2018 Summit. Attendees will have the opportunity to join over 800 leaders at the Energy Drone Coalition Summit, a part of InnovateEnergy, and interact with key decision makers involved with UAV, Robotics & AI technology from multiple critical infrastructure industries, including Oil & Gas, Power, Maritime, Wind/Solar, Chemical, Refining, Petrochemical, Energy Engineering & Construction.
Summit registration and details about Energy Drone Coalition Summit & Expo are available at energydronecoalition.com.