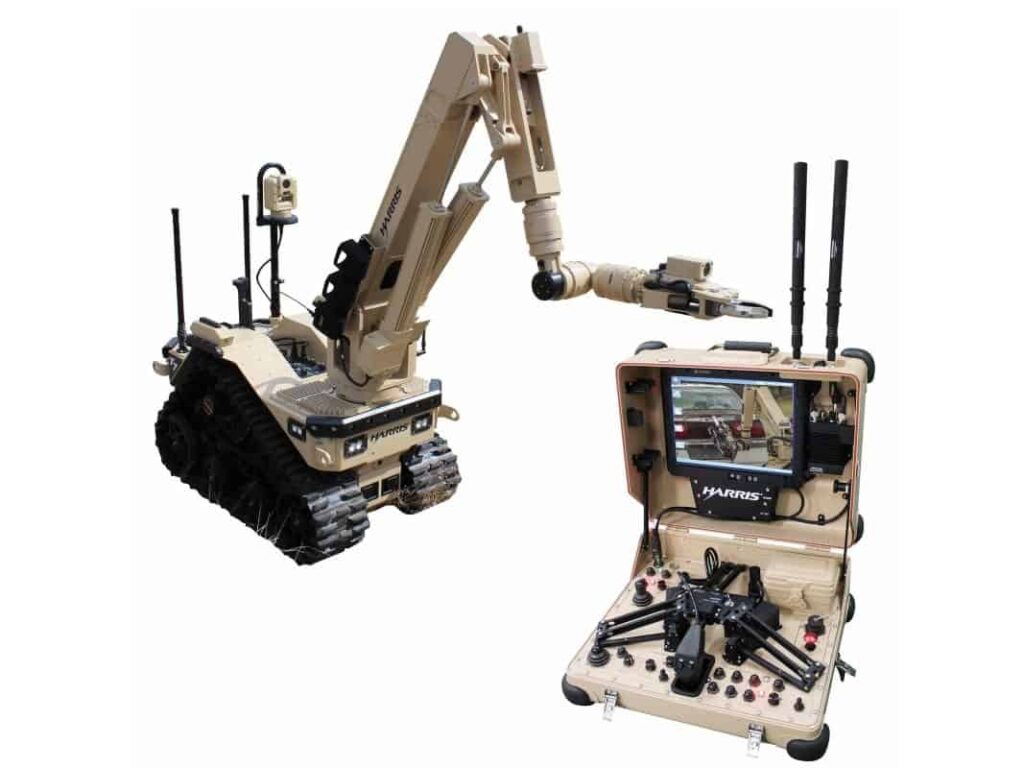 Silvus Technologies has announced that, after an extensive testing and evaluation period, the company's StreamCaster SC4200 has been selected by Harris Corporation for integration into Project STARTER. Harris had previously won a contract upwards of 70 million dollars to support the United Kingdom's Ministry of Defense project by providing the T7 robotic platform which is designed to support explosive ordnance disposal (EOD).
The StreamCaster SC4200 will provide wireless command, control, and video operations of the T7 robot. The rugged construction and robustness of the StreamCaster radios allows T7 operators to more effectively defeat explosive threats, including improvised explosive devices (IEDs) from a safe stand-off distance.
"Silvus is thrilled for the opportunity to support Harris Corporation in bringing mission critical technology like this to the U.K. forces," said Kasey Cooper, Director of Sales, Unmanned Systems. "The pairing of Silvus MN-MIMO Technology with the T7 robot will provide an unprecedented capability to overcome the growing threat IEDs pose to our friendly forces."
Silvus and Harris look to get the program underway in 2018.