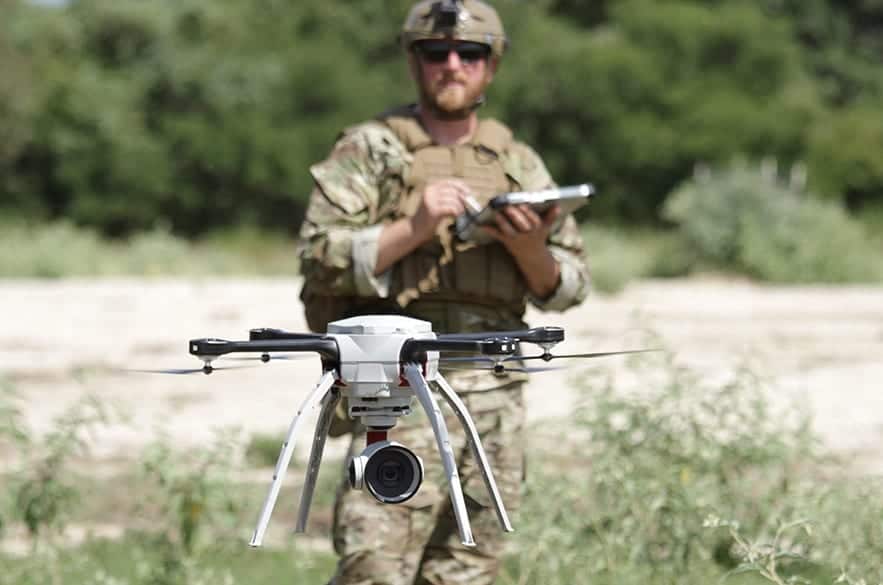 Aeryon Labs has announced the launch of Aeryon Defense USA, an approved U.S. defense contractor that will deliver the next-generation of advanced sUAS (small unmanned aerial systems) to U.S. military forces and government agencies.
"For over a decade, top militaries around the world have relied on Aeryon to provide unmatched intelligence, surveillance and reconnaissance (ISR) capabilities in a ruggedized, portable, sUAS. Launching Aeryon Defense was a natural evolution of the demand we are seeing from our U.S. clients," said William McHale, Chief Executive Officer of Aeryon Labs. "With Aeryon Defense, we can directly support the recently-released U.S. Defense Strategy to modernize command and control assets and ISR capabilities, and introduce advanced autonomous systems in a rapid and innovative manner."
Led by Tom Jackson, a retired U.S. Marine Corps Officer and AH-1W Super Cobra pilot, Aeryon Defense has assembled a team of proven military UAS experts who understand the current and future threat environment, and are equipped with the resources to deliver innovative solutions to meet the needs of defense and federal users.
"What makes Aeryon Defense different than our competitors is our unique relationship with military and federal agency customers and an ability to respond quickly to their needs," said Jackson, Vice President and General Manager of Aeryon Defense. "We know having a man-portable, multi-role, persistent ISR and tactical asset is invaluable to our end users. Stay tuned for the launch of a new family of sUAS, developed directly from user feedback, that will deliver the next level of flight performance, payload flexibility, mission versatility and more."
Aeryon Labs and Aeryon Defense are backed by Summit Partners, a leading private equity firm that invested $60 million in the company in 2015. This investment further strengthened Aeryon's commitment to support the Department of Defense, which has increasingly partnered with high-growth technology companies to solve mission-critical problems for the warfighter.