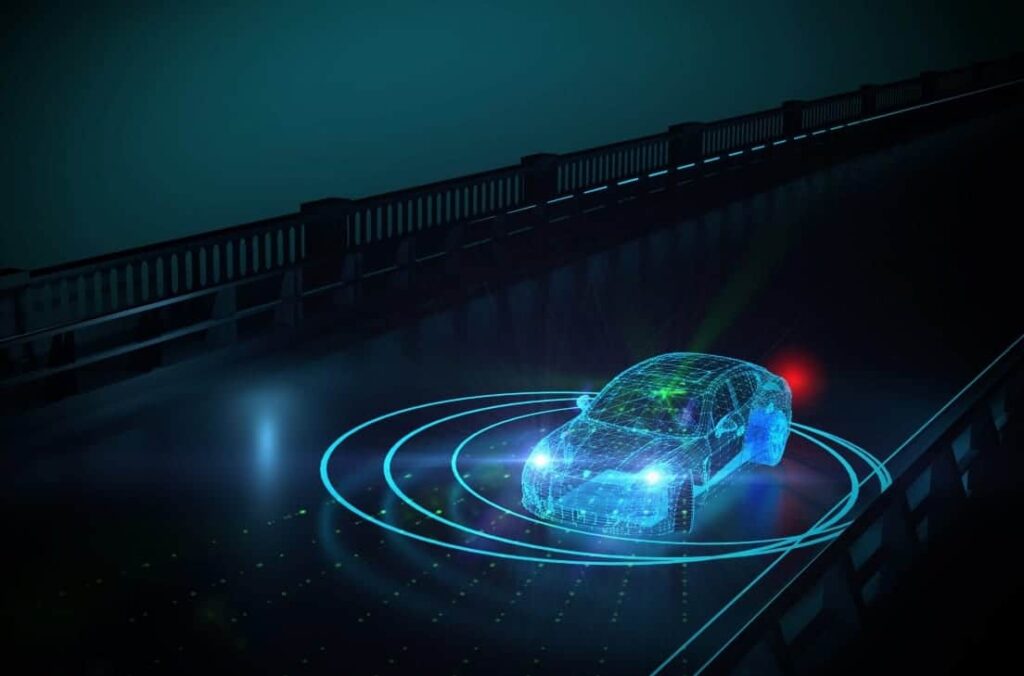 Osram Opto Semiconductors has announced that it is demonstrating how its high-power infrared pulse lasers are helping speed the adoption of autonomous vehicles and advanced driver assistance systems (ADAS) at the AutoMobili-D 2018 auto show.
Pulse laser diodes from Osram Opto Semiconductors have been featured in cars for more than 10 years for time-of-flight (TOF) measurements in adaptive cruise control (ACC) systems and automatic braking systems. At AutoMobili-D, Osram will showcase its laser and LEDs in a number of applications for autonomous vehicles and ADAS, including:
An industry-first long range infrared 4D camera concept from Vergence Automation uses 190 Osram infrared LEDs. 4D imaging, when applied to autonomous vehicle use, will enable computer vision, machine learning, and deep learning.
The GazeT Driver Monitoring Global Shutter Image Sensor Demo System from ON Semiconductor uses Osram's 940 nm infrared LEDs.
Osram lasers dedicated to LIDAR applications are based on the company's extremely efficient, high-power infrared pulse laser with 905 nm wavelength. The laser's short pulse length allows systems operating at high optical power levels to realize large detection ranges, while still being safe for the naked eye.
"Osram is pleased to be working with leading companies to enable widespread adoption of autonomous vehicles and ADAS, which will change the future of driving," said Rajeev Thakur, Regional Marketing Manager at Osram Opto Semiconductors. "Joining forces with companies like Vergence Automation and ON Semiconductor is a testament to Osram's leadership in the development and future of autonomous vehicles."
"Osram is a great technology partner for developing our 4D camera that utilizes a patented 4D pixel to perform 3D image creation," said Jamie Retterath, Chief Product Officer at Vergence. "The 4D pixel has the potential to displace TOF for all future 3D imaging applications."