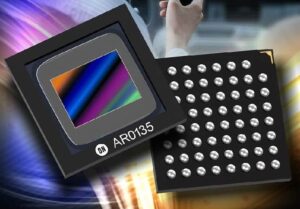 FRAMOS has announced that it has recently joined the Embedded Vision Alliance as a corporate member. The Embedded Vision Alliance is a worldwide industry partnership bringing together technology providers and end-product companies who are enabling innovative and practical applications for computer vision for a wide range of markets.
In light of the growing importance of truly integrated vision systems, FRAMOS looks forward to collaborating with the Alliance to gain early insights into new markets, technologies, applications and standards, as well as increased influence over the direction of the industry.
FRAMOS' technologies enable machines to see and think. Intelligent devices and machines such as autonomous cars and unmanned aerial vehicles (UAVs) are placing new demands on embedded image processing capabilities and systems.
Sebastian Dignard, President and Global Head of Sales, Support and Marketing at FRAMOS underlined the importance of joining the Embedded Vision Alliance: "Having enabled, participated and witnessed the evolution of imaging technology and applications over the last 36 years, FRAMOS believes that the Embedded Vision Alliance is in a rare position to really push the industry forward. Our unique market position combined with our Sensors to Systems solutions approach is a natural fit, and we are anxious to contribute to the Alliance's and market's progression."
"We welcome FRAMOS to the Embedded Vision Alliance," said Jeff Bier, Founder of the Embedded Vision Alliance. "Computer vision is proliferating into a wide range of applications, such as smart cities, automobiles, and medical devices. FRAMOS' decades of imaging expertise will be invaluable as the company engages with the embedded vision ecosystem to address the needs of developers creating thousands of new, visually-aware systems that are more intelligent, easier to use, safer and more responsive."
Whether in selecting individual components or complex system compositions for embedded vision, FRAMOS engineers support system developers with both technical expertise and services. Ranging from sensors to systems, their engineering services help in choosing the right components, customizing solutions or developing specific solutions for embedded vision systems. FRAMOS assists as a partner at every point in the value-added chain from the decision-making processes up to the finished product.