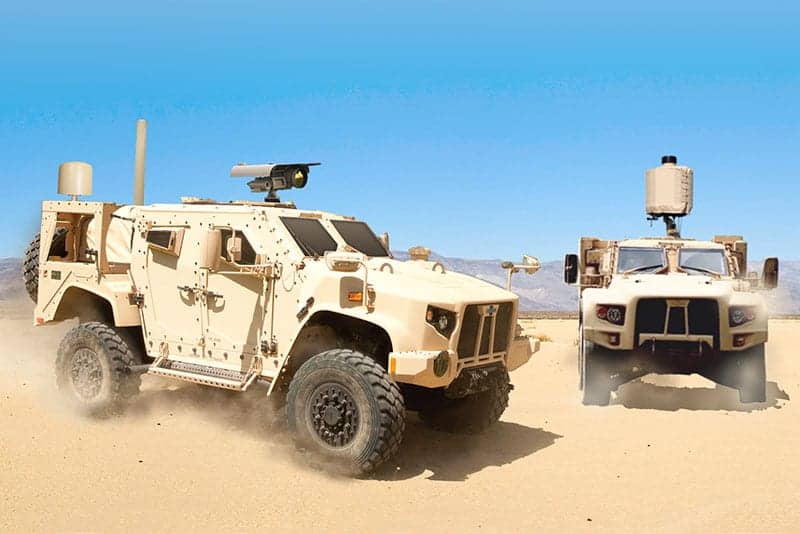 SRC, a not-for-profit research and development company, has announced that it has been awarded a $12.7M contract to provide the U.S. Air Force with Counter-UAS systems to meet an urgent requirement to detect and defeat drones. SRC also received a $10M follow-on order from the U.S. Army for electronic warfare enhancements, as well as increased engineering and field service support to previously delivered C-UAS systems. In addition, the Defense Advanced Research Projects Agency (DARPA) has awarded SRC a contract worth up to $6.5M for the initial phase of the Mobile Force Protection (MFP) program in which the company aims to develop and demonstrate an advanced mobile capability for the detection and defeat of drones.
"These vital new contracts for SRC – and the scores of good-paying jobs they will create – are great news for both Central New York and our troops in the field. As our enemies start to also use drone technology, it is vital that we challenge great companies like SRC to develop the cutting-edge technology to stay ahead of the curve, keep the nation safe and protect our troops. I will continue to work with SRC to help secure future productive partnerships like this," said U.S. Senate Minority Leader Charles E. Schumer.
"SRC has emerged as a leader in Counter Unmanned Aircraft Systems manufacturing, providing our armed services with the innovative technology necessary to combat emerging threats," said U.S. Rep. John Katko (NY- 24). "With these awards, SRC will begin providing services, while continuing to create jobs and support our high-tech manufacturing workforce here in Central New York."
As a result of these and other recent awards, the company is currently seeking to fill more than 80 positions around the country, over half of which are in Central New York – particularly within the disciplines of systems engineering, software engineering, integration/test, field application support and program management.
"Providing this critical technology that will defend against evolving threats like small drones is what we're all about: helping to keep America and its allies safe and strong," said Paul Tremont, president and CEO of SRC. "This work will further establish SRC as the innovative leader in CUAS technology. Our projections are to double our workforce over the next five years to continue to deliver for our customers, creating a positive economic impact in the region."