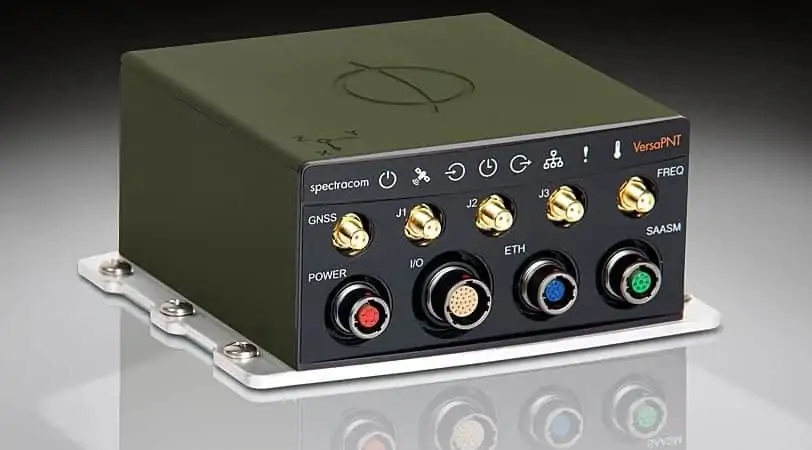 Orolia, a developer of Assured Positioning, Navigation and Timing (PNT) solutions, has announced through its Spectracom brand the availability of its latest technology innovation, VersaPNT.
VersaPNT provides virtually failsafe battlefield navigation, and combines a GNSS receiver, inertial measurement technology and high-performance timing oscillators to provide Assured PNT even in GPS-denied environments, to protect critical networks. This new, ground, air or sea vehicle-mounted solution is ideal for military environments, and its ruggedized, compact, low power and lightweight form factor makes it especially suited for all types of unmanned vehicles.
Today, military vehicles are portable networks, providing seamless connections with U.S. headquarters, regional command posts and individual soldiers. Remote areas are challenging environments for military networks, and enemy forces are jamming, spoofing and disrupting operations. VersaPNT serves as a navigation system, master clock and network time server for mobile applications in these harsh environmental conditions.
"VersaPNT provides continuous mission assurance and C4ISR support, even in hostile environments," said Orolia Vice President, PNT Networks and Sources, Rohit Braggs. "This innovative technology solution protects critical networks for complex military and homeland security land, air and sea
operations."
VersaPNT provides critical decision support with real-time situational awareness to facilitate a rapid response. This technology can also help keep soldiers and civilians out of harm's way, while ensuring continuous tracking of friendly and enemy forces.